Benzinga's Daily Biotech Pulse: Celgene's Lymphoma Trial Meets Endpoint, Merit Medical's Strong Q2, Bluebird Bio Offering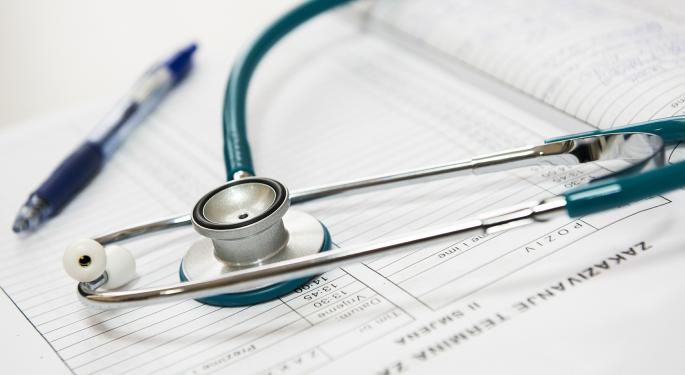 Here's a roundup of top developments in the biotech space over the last 24 hours:
Scaling the Peaks
(Stocks hitting 52-week highs on July 23)
Down In The Dumps
(Stocks hitting 52-week lows on July 23)
Stocks In Focus
Celgene's Lymphatic Cancer Drug Meets Primary Endpoint
Celgene Corporation (NASDAQ: CELG) announced its Phase III AUGMENT study that evaluated its Revlimid in combination with rituximab for treating patients with relapsed/refractory indolent lymphoma met the primary endpoint of progression-free survival compared to rituximab, plus placebo.
Additionally, the company said a favorable trend was observed for overall survival during the analysis.
The stock rallied 1.9 percent to $1.62 in after-hours trading.
Veracyte Q2 Results Exceed Expectations
Veracyte Inc (NASDAQ: VCYT) reported a Q2 loss of 18 cents per share, narrower than the 27 cents loss estimated by analysts. Revenues climbed 24 percent to $22.8 million.
See Also: The Week Ahead In Biotech: Conferences, PDUFA Dates, Clinical Trial Results, Earnings And IPOs
Cara, AC Immune Announce Closing Of Offering
Cara Therapeutics Inc (NASDAQ: CARA) announced closing of its underwritten public offering of 5.175 million shares at a price of $19 per share. The company generated gross proceeds of $98.3 million from the offering, and said it intends to use the net proceeds from the offering to fund CR845/difelikefalin's clinical and research development activities, among other things.
The stock rose 3.21 percent to $19.92 in after-hours trading.
AC Immune SA (NASDAQ: ACIU) said its first subscription rights offering and underwritten primary offering of common shares have been closed.
AC Immune stock rose 3.83 percent to $16.80 in after-hours trading.
Bluebird bio, Reata, Announce Common Stock Offering
bluebird bio Inc (NASDAQ: BLUE) commenced an underwritten public offering of $400 million of its common stock. All shares earmarked for the offering will be offered by the company.
Bluebird bio shares fell 3.05 percent to $171.85 in after-hours trading.
Reata announced intention to offer and sell 3 million shares in an underwritten public offering, pursurant to an existing shelf registration statement.
Reata shares lost 2.05 percent to $74.98 in after-hours trading.
Merit Medical Q2 EPS Beats Estimates
Merit Medical Systems, Inc. (NASDAQ: MMSI) reported Q2 revenues of $224.8 million, up 20.5 percent, and non-GAAP earnings per share of 43 cents compared to 36 cents per share last year. Analysts, on average, estimated earnings of 40 cents per share. The company also raised guidance for 2018.
The stock rallied 4 percent to $58.45 in after-hours trading.
Celyad Gets FDA Nod to Proceed With Colorectal Cancer Drug Trial
CELYAD SA/ADR (NASDAQ: CYAD) said the FDA accepted its IND, or investigational new drug, application for CYAD-101, a non-gene edited allogenic CAR-T candidate.
"The FDA has indicated that the Allo-SHRINK trial, evaluating the safety and clinical activity of CYAD-101 in patients with unresectable colorectal cancer in combination with standard chemotherapy, is allowed to proceed," the company said.
On The Radar
Earnings
Eli Lilly And Co (NYSE: LLY) Q2 Adj. EPS $1.50 Beats $1.30 Estimate, Sales $6.36B Beat $6.05B Estimate
Biogen Inc (NASDAQ: BIIB) Q2 EPS $5.80 vs $5.21 Est., Sales $3.4B vs $3.25B Est.
Quest Diagnostics Inc (NYSE: DGX) Q2 Adj. EPS $1.75 Misses $1.76 Estimate, Sales $1.919B Miss $1.95B Estimate
FDA Tidbits
FDA announced several actions to protect public health related to the compounding of human drug products. The agency also said it is issuing an alert warning about an active pharma ingredient, namely cesium chloride, used in compounding that pose serious risks to patients.
View Comments and Join the Discussion!
Posted-In: Biotech Earnings News Offerings FDA Top Stories Trading Ideas Best of Benzinga