Attention Biotech Investors: Mark Your Calendar For These July PDUFA Dates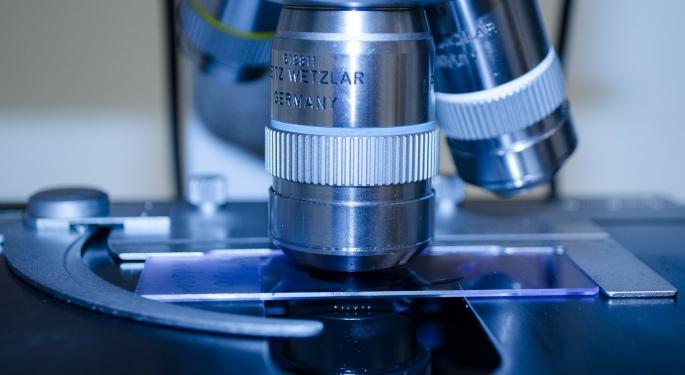 Biotech stocks had a fairly decent run in June, with the iShares NASDAQ Biotechnology Index (ETF) (NASDAQ: IBB) advancing about 3.5 percent through June 22 compared to the S&P 500's 1.8-percent gain.
Presentations at two conferences, the American Society of Clinical Oncology's annual meeting and the European Hematology Conference, created extreme volatility in the space. Biotech stocks were supported to some extent by an increase in market volatility due to the sector's defensive stature.
For potential profit from volatility in the biotech space, stay tuned for the following PDUFA catalysts expected in the month of July:
Bristol-Myers Squibb's IO Combo Awaits FDA Verdict For Colorectal Cancer
The FDA accepted the sBLA for the combo on March 27, 2018 for treating adults with microsatellite instability-high, or mismatch repair deficient metastatic colorectal cancer that has progressed following treatment with a fluoropyrimidine, oxaliplatin and irinotecan.
The application was granted priority review status as well as breakthrough therapy designation.
The application was submitted based on the CheckMate-142 study.
Checkmate-142 is a non-randomized, multi-arm Phase II study that evaluates Opdivo alone or in combination with other anti-cancer drugs for colorectal cancer.
Will FDA Go Against Panel Recommendation On Insys' Pain Drug?
The NDA was accepted for review based on a pivotal trial that met its primary efficacy endpoint.
A FDA panel that met May 22 recommended denying Insys' NDA for the pipeline candidate.
DURECT's Schizophrenia Drug Before FDA
DURECT, which has assigned patents for its RBP-7000 to U.K.-based biotech INDIVIOR PLC/S ADR (OTC: INVVY), said the FDA accepted the application in December.
DURECT, which has already received an upfront payment of $12.4 million, stands to earn incremental $5 million contingent on FDA approval for RBP-7000.
RBP-7000 is once-monthly injectable risperidone for treating schizophrenia.
FDA To Rule On Progenics' Rare Neuroendocrine Tumor Drug
The review period was extended by three months from the original PDUFA date of April 30, as the FDA sought additional time to review the chemistry, manufacturing and controls information submitted by the company.
Azeda is used for treating patients with malignant, recurrent and/or unresectable pheochromocytoma and paraganglioma.
AbbVie-Neurocine Gear Up For Gain On Pain Drug
The NDA was submitted based on data from the largest prospective randomized clinical trials conducted for endometriosis in about 1,700 women with moderate-to-severe endometriosis-associated pain.
Elagolix is a gonadotropin-releasing hormone receptor antagonist and is an orally administered, short-acting molecule that blocks endogenous GnRH signaling by binding competitively to GnRH receptors in the pituitary gland, according to the companies.
Adcom Meeting Schedule
FDA's Pulmonary-Allergy Drugs Advisory Committee is set to discuss GlaxoSmithKline plc (ADR) (NYSE: GSK)'s sBLA for mepolizumab injection, which is evaluated as an add-on treatment to inhaled corticosteroid-based maintenance treatment for the reduction of exacerbations in patients with chronic obstructive pulmonary disease.
View Comments and Join the Discussion!
Posted-In: Biotech News Previews FDA Top Stories Trading Ideas Best of Benzinga