5 Biotech Stocks Moving On ASCO Presentations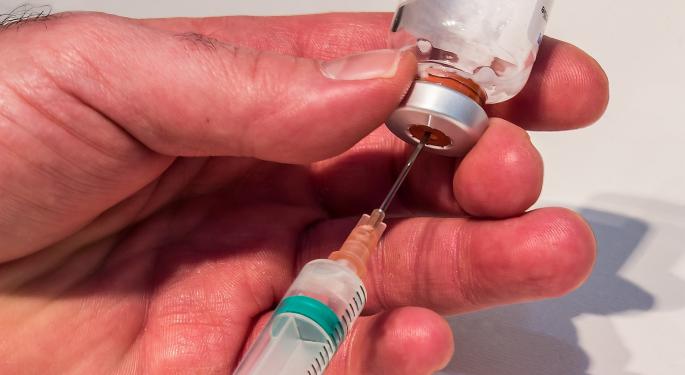 The American Society of Clinical Oncology annual meeting started Friday at McCormick Place in Chicago and is set to conclude Tuesday.
With several companies presenting on their respective cancer pipeline drugs, it's no surprise the announcements are moving stocks to varying degrees.
Here's a list of major movers on as the ASCO conference continues.
Jounce Struggles
Jounce Therapeutics Inc (NASDAQ: JNCE) shares were last seen trading down 36.05 percent to $7.18. Preliminary data from a Phase 1/2 study dubbed ICONIC that evaluated its JTX-2011 as a monotherapy as well as in combination with Opdivo for treating solid tumors showed lackadaisical results.
With respect to gastric cancer, there was only one partial responder, and the disease control rate for the combo arm was 35.7 percent. The trial for triple-negative breast cancers showed one partial responder and a DCR of 17.6 percent.
Incidentally, Jounce stock tumbled May 17 when the abstract was published.
Nektar Plunges On Deteriorating Response Rates
Nektar Therapeutics (NASDAQ: NKTR) stock was slumping 38.69 percent to $54.49 after updated data from a Phase 1/2 study it presented at the ASCO meeting showed that its NKTR-214 in combination with Bristol-Myers Squibb Co (NYSE: BMY)'s Opdivo showed a reduction in overall response rate for three cancer types — melanoma, renal cell carcinoma and urothelial cancer — from earlier released data.
Blueprint Moves On Loxo Oncology's Presentation
Blueprint Medicines Corp (NASDAQ: BPMC) shares were losing 10.04 percent to $76. Incidentally, the stock is moving based on Loxo Oncology Inc (NASDAQ: LOXO)'s data on its LOXO-292 for treating RET fusion cancers, which showed an improvement in ORR to 77 percent in non-small cell lung cancer from the 69 percent it reported in the abstract.
In medullary thyroid cancer, the ORR was 45 percent.
Blueprint also targets the same indications with its BLU-667 and released data in May that showed an ORR of 50 percent for NSCLC and 40 percent for MTC.
Deciphera's Stomach Cancer Drug Outpaces Current Therapies
Deciphera Pharmaceuticals Inc (NASDAQ: DCPH) shares were jumping 34.55 percent to $34.86 after it presented updated interim data Phase 1 data for its DCC-2618, which is being tested for gastrointestinal stromal tumors, or GIST.
"The combined 24-percent ORR and 80-percent 3-month DCR in second and third line patients receiving DCC-2618 at doses of [greater than or equal to] 100mg per day exceeds previously published results of registrational trials for the currently approved therapies for second line (sunitinib) and third line (regorafenib), which have reported ORRs of 7 percent and 4.5 percent, respectively, and levels of disease control of 60 percent and 53 percent, respectively," the company said.
The company said it intends to initiate a Phase 3 trial in second-line GIST in 2018.
Immunomedics Up On Business Update AT ASCO
Immunomedics, Inc. (NASDAQ: IMMU) presented an overview of its program for its lead candidate sacituzumab govitecan, which is being evaluated for metastatic TNBC, metastatic urothelial cancer and estrogen receptor-positive metastatic breast cancer.
Related Links:
Attention Biotech Investors: Mark Your Calendar For These June PDUFA Dates
The Week Ahead In Biotech: ASCO Presentations Dominate The Headlines
View Comments and Join the Discussion!
Posted-In: American Society of Clinical Oncology ASCOBiotech News Health Care Events Trading Ideas General Best of Benzinga