Sen. Daylin Leach Talks Cannabis Bill 528: Adult Use And Economic, Societal Profit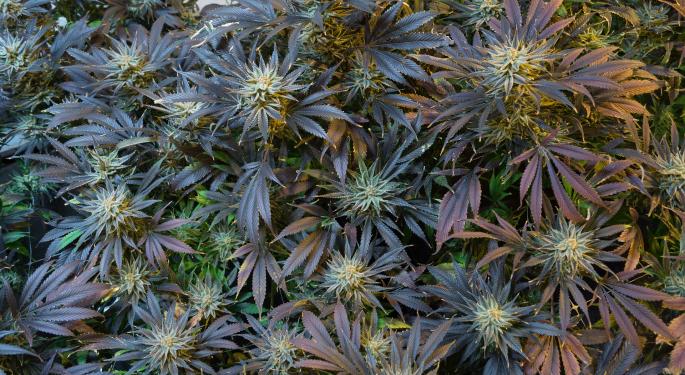 Benzinga recently had the chance to discuss medical and recreational cannabis legalization with Pennsylvania Sen. Daylin Leach.
In this article, we'll share a look at the lawmaker's bill for the legalization of marijuana for adult use.
Bill 528
Senate Bill 528 was introduced in Pennsylvania's State Senate in February, by Sens. Leach (D–Montgomery, Penn.) and Larry Farnese (D–Philadelphia, Penn.).
Benzinga: Please walk us through the bill and the numbers you believe support the legalization of cannabis for adult use.
Sen. Leach: There are several different ways it helps the state financially.
One is the direct taxation, the money we get from selling cannabis and taxing its sale. In addition, there's the money we get from the fees people pay to get licenses and related things. This is the direct income the state receives.
On the other hand, there's the money the state saves in not having to fill its prisons with people, and hire probation and parole officers to monitor people, and hire prosecutors to prosecute people — there is a ton of savings.
The third way a state makes money is increased productivity on the part of people who are no longer, for example, forced to drop out of college or lose their job because they are convicted of a marijuana-related offense.
The fourth way the state makes money are all the ancillary businesses [...] everything from extraction to processing, to testing, to marketing.
Finally, there's the fact that we get rid of these people who are affiliated with criminal enterprises and drug cartels, which is another benefit. It's all benefits! It's all win!
BZ: So, what do you think is holding legalization back?
Leach: I don't know.
What I do know is that the biggest problem that the people who try to create fear out of this face is that the statistics just don't support what they claim. In states where cannabis has already been legalized, there is no increase in driving under the influence, there is no increase in juvenile use, there is no increase in crime of any kind. In fact, it's quite the opposite.
The horror stories become harder to sustain when the evidence becomes overwhelming.
BZ: How would Pennsylvania control these issues like juvenile use or driving under the influence?
Leach: In the same way we control alcohol.
There are laws against driving under the influence of alcohol, marijuana, and other intoxicating substances. We enforce those laws the way we do now.
There obviously will be people who use marijuana irresponsibly, just like there are people who use alcohol irresponsibly. But, we don't put people in jail for using alcohol; what we say is, if you're a responsible alcohol user, you're free to do that. It's the same thing with marijuana: responsible marijuana users shouldn't face punishment from society.
On the other hand, irresponsible people, no matter what they're doing, as long as they are causing harm to other people, should be punished.
However, the rates of people who cause problems are so much lower for people on marijuana than it is on alcohol.
More From Benzinga:
Montel Williams Talks About His Cannabis Company And Its Emphasis On Patients
Diego Pellicer CEO Talks Building A National Cannabis Brand Under A Trump Administration
Posted-In: CanadaBiotech Cannabis News Politics Exclusives Interview General Best of Benzinga
View Comments and Join the Discussion!