Exclusive: Biopharmx CFO Talks Trial Results, Competitive Prospects For BPMX Acne Treatment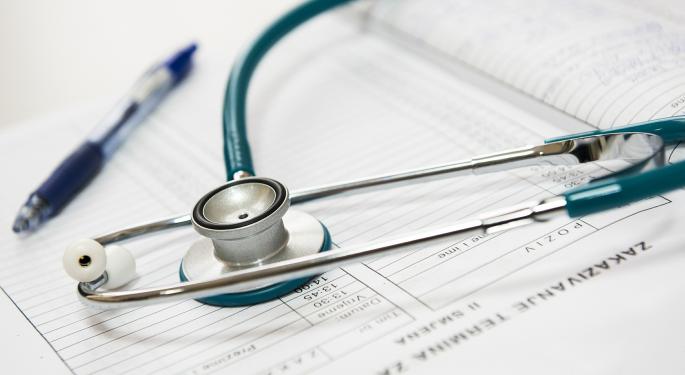 Despite having hit its primary endpoint in the Phase 2b clinical trial of acne-treating BPX-01, Biopharmx Corp (NYSE: BPMX) plunged last week on a secondary endpoint miss on the Investigator's Global Assessment (IGA) scale for acne severity. BioPharmX now looks to hit IGA goals as a coprimary Phase 3 endpoint alongside 12-week reduction in inflammatory lesions.
CFO Greg Kitchener said the next trial should prove BPX-01 competitive with Valeant Pharmaceuticals Intl Inc (NYSE: VRX)'s Solodyn.
"While we need to wait for the comprehensive data, we believe our efficacy should be in-line with Solodyn and other oral antibiotics," Kitchener told Benzinga. "In fact, when you look at the topline data, our lesion reduction is right in-line with or even superior to the lesion reduction found in oral antibiotics already on the market."
The topically applied, minocycline-based BPX-01 isn't as effective as oral antibiotics, but it may yet boast an advantage. Oral medications generally foster systemic side effects such as nausea and gastrointestinal issues.
"We could have efficacy as good as oral antibiotics, but because we use a much lower dose, we don't have the same systemic or cutaneous side effects," Kitchener said. "We feel doctors consider both the efficacy and safety profile of a drug when prescribing it."
See Also: BioPharmX CFO Talks Clinical Pipeline Ahead Of Big Q2 Catalyst
Pressing Onward
Phase 2 results for the 2-percent dose didn't significantly differ from those of the 1-percent dose (15.4 lesion reduction versus 15.5), and while the more concentrated solution yielded less improvement in lesion reduction, it boasted more positive IGA measurements.
Biopharmx hasn't decided which dose will advance to Phase 3. It's presently evaluating comprehensive data, including exploratory endpoints such as safety and non-inflammatory lesions.
"However, both doses are considerably lower than anything currently on the market as well as in development," Kitchener said. "So whether we use the 1 percent or the 2 percent, we will have good efficacy, but without the side effects that exist with orals or topicals."
BPX-01 is also in a Phase 2 tolerability study for rosacea, and the company intends to share its pending results and plans for Phase 2/3 studies as soon as the end of May.
BioPharmX was trading around $0.45, up 6 percent in pre-market trading at time of publication.
Posted-In: acne BPX-01Biotech Health Care Top Stories Exclusives Interview General Best of Benzinga
View Comments and Join the Discussion!