Exclusive: Novan CEO Talks Strategic Partnerships, 2017 Pipeline, Finance Evaluation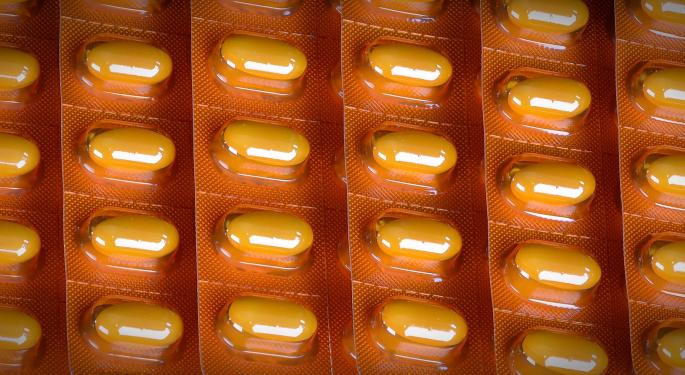 2016 was a tumultuous year for biotech firms, but Novan Inc (NASDAQ: NOVN), which went public Sept. 21, thrived through the end of its lockup period on March 20.
"In the past year, we were able to complete the IPO in extremely challenging market conditions and meaningfully increased our drug development infrastructure," Novan CEO Nathan Stasko said. "We have a number of development objectives that we advanced during that calendar year."
The company reported about $34.6 million in cash and cash equivalents by the end of 2016.
The pharmaceutical industry anticipates continued shakeups in the coming year considering volatile economic and political sentiments, but those conditions aren't of importance to Stasko, who said he's focusing on nothing but Novan business.
Seeking A Match
Novan has garnered increased partner interest through its positive data reports for SB206 trials, and in January, it signed a $10.8-million licensing deal with Sato Pharmaceutical Co. to market the acne-treating SB204 in Japan. Still, it's seeking additional partners with which it can advance its varying programs.
"Right now for us, we're looking at both global international relationships, because we're focused on commercializing in the U.S., as well as U.S. relationships that could target positions or sales channels that we may not otherwise be targeting with our dermatology specialty salesforce," Stasko said.
As the company pursues new partners, it looks to the expertise of interim Chief Financial Officer William Hodges, whose history of successful mergers may provide leverage or heightened exposure for attractive products.
"As a business, we've set ourselves up to do more collaborative drug development based on the number of indications that nitric oxide could treat," Stasko said. "Bill was brought on particularly to provide oversight over the company's financial operations during this transition period. He has a great track record of success in the life science space."
Shifting Focus
Amid public uncertainty surrounding biotechs, Novan plans stable advancements in 2017 by emphasizing more than its key SB204 program.
"I think it's the readouts across our entire platform," Stasko said of his focus. "The IPO was very much about our SB204 lead asset, and as we look to advance the SB204 program, we are also planning for next steps in each of the 206, 208 and SB414 programs this calendar year."
Stasko perceives positive market potential particularly for SB206, which can be applied to about 4 million viral wart infections in the United States annually.
"That's 4 million office visits that are available, not being served with any existing pharmaceutical products to a high degree," he said. And those market conditions promise great rewards. "I can tell you that the average price for a branded topical as indicated for treatment of genital warts is over $1,000 a prescription, so you apply $1,000 a prescription times any number of those office visits that you want for a size or market penetration."
Evaluating Finances
Apart from particular product goals, Novan is considering more macroscopic changes to better position itself for mission advancement.
"We do have plans to evaluate a number of financing options all the way from non-diluted partnership opportunities across the pipeline to traditional private and public equity raises," Stasko said.
The stock was trading down 1.49 percent Monday at a rate of $5.94.
Nick Donato contributed reporting.
Related Links:
Novan CEO Discusses Its HPV Drug And Clinical Trial Results
View Comments and Join the Discussion!
Posted-In: Biotech News Health Care Management Exclusives Movers Interview General Best of Benzinga