Gadfly's Nisen: Valeant's 'Financial Wizardry' Doesn't Change The Long-Term Outlook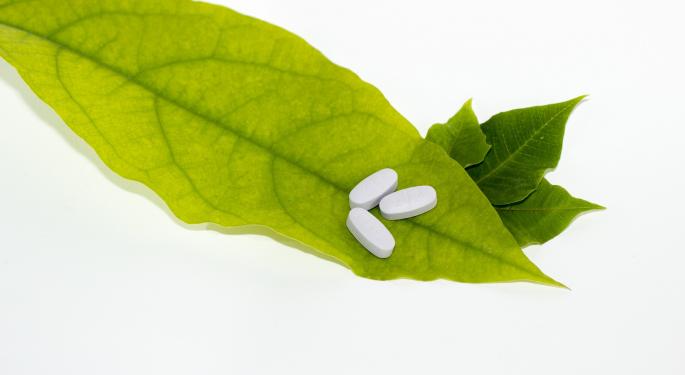 Valeant Pharmaceuticals Intl Inc (NYSE: VRX)'s refinancing announcement on Tuesday shouldn't be celebrated by investors, at least according to Gadfly's Max Nisen.
Nisen noted Valeant's "financial wizardry" doesn't address Valeant's long-term $30 billion debt load although it may ease short-term obligations. Specifically, the company issued new debt, which will be due in 2022 and 2024. However, the proceeds will be used to satisfy debt that is maturing in the near term.
Nisen suggested the new debt raise was necessary as Valeant has "little realistic chance of growth." In fact, the company is playing a game of "music debt chairs."
Meanwhile, Valeant managed to convince its lenders to ease some of the restricts, including maintaining a certain ratio of EBITDA to interest payments. Doing so will in fact resolve one of the most "consistently irritating issues" plaguing Valeant: The company's declining business has left it dangerously close to violating those terms.
Short-Term Stability
Nevertheless, Valeant signaled to the market its operations will be more stable in the short term. But that doesn't mean the company is out of the woods, especially after billionaire hedge fund manager and vocal Valeant supporter Bill Ackman felt it was a better move to throw in the towel and accept a multi-billion dollar loss rather than sticking around at a time when Valeant's stock is close to trading in the single-digits.
Looking forward, Valeant needs to succeed in shedding assets to raise the billions of dollars that may be necessary to satisfy its debt obligations. If it fails to do so then the company can't rely on just its "sluggish" cash flows as this is needed to invest in the business and address the eroding value of its assets.
"Rearranging deck chairs on the Titanic is just as useless when the iceberg is a bit farther off," Nisen concluded.
Related Links:
Valeant's Post-Ackman Recovery Is Characterized By 'Less Money, More Problems'
Valeant's Laundry List: Products, Divestitures And Debt Load
Posted-In: Bill Ackman Bloomberg GadflyBiotech News Health Care Movers Media General Best of Benzinga
View Comments and Join the Discussion!