Adam Feuerstein Talks Vulnerable Pharmaceuticals, Drug Pricing Under Trump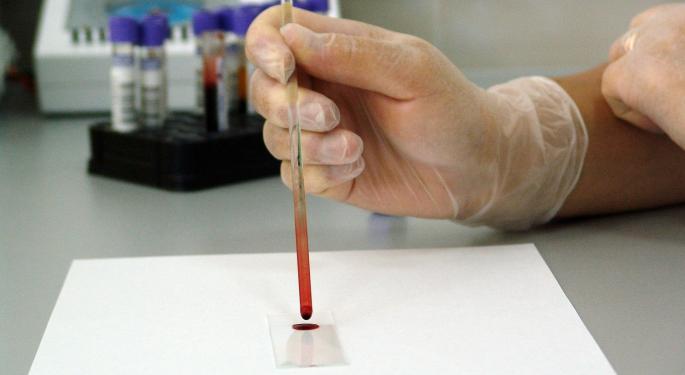 There's a lot of ambiguity surrounding the GOP healthcare strategy — enough to render market predictions nearly impossible.
In an interview on Benzinga's PreMarket Prep Friday morning, Adam Feuerstein, the biotech reporter at TheStreet, noted that estimates are particularly muddied by the number of perspectives injected into the debate.
"There are some contradictions there in terms of ways to go about it," Feuerstein said. "[Donald] Trump at times talks a lot about getting rid of regulations [and] increasing competition as a way of ameliorating drug pricing, whereas other people, particularly some people in Congress, want a more direct approach, want to allow the government, specifically Medicare, to negotiate drug prices.
"We really don't know what's going to happen yet until there are some specific proposals or bills put on the table."
Who's Most Vulnerable?
Depending on how drug pricing is settled, regulation could hugely disrupt the pharmaceutical industry. Company exposure will depend on proposed legislation, but in a sort of perfect storm scenario, Feuerstein said firms specializing in common and competitive drugs are positioned to lose.
"Worst case would be legislation that allows the government to create their own formulary for drugs that would basically give the government leverage to say no to specific drugs and negotiate prices lower," he said. "That would be kind of the worst case scenario. In that case, the drug companies that would be the most vulnerable would be companies or drugs where there is a lot of competition, because that's how you sort of play one company or one drug against another."
Gilead Sciences, Inc. (NASDAQ: GILD), Merck & Co., Inc. (NYSE: MRK) and others in the market for diabetes, multiple sclerosis, rheumatoid arthritis and hepatitis C are particularly exposed to legislative action.
"Those kinds of categories where patients and doctors have options is where you'd probably have the most vulnerabilities," he said. "On the other side drugs that are particularly unique, maybe one of a kind where there's not a lot of competition, in that case there isn't really a lot of leverage for the government to say, 'Hey, you need to lower the prices,' because there's no alternative."
9 Stocks Could Set The Stage
In a Wednesday article, Feuerstein offered a method of predicting how things will go under Trump by identifying nine biotech companies seeking FDA approval for drugs with "hairy" data. In other words, their clinical results require an FDA standards adjustment to move forward in the marketing process.
According to Feuerstein, how the FDA responds could indicate the state of drug regulation for the next four years.
"I think you can look at those nine companies as a proxy for how the FDA is going to act during the Trump presidency, assuming he does something trying to influence the FDA," Feuerstein said. "We can look at those and sort of say, wow, the FDA sort of compromised or the approval standards maybe have downshifted a little bit to allow these drugs to be approved, or on the other side, if a lot of these drugs are rejected, you can make the argument that the FDA hasn't changed."
You can listen to the full discussion with Adam Feuerstein at 56:05 in the clip below.
PreMarket Prep is a daily trading ideas show with a focus on pre-market volatility and technical setups. You can listen live and chat with our hosts, guests, and listeners every morning from 8-9 ET here or on YouTube Live. You can listen to the podcast on iTunes, Soundcloud, and Stitcher.
Posted-In: Adam Feuerstein Pre-Market PrepBiotech News Top Stories Media Interview General Best of Benzinga
View Comments and Join the Discussion!