Why You Shouldn't Be Concerned By Aratana's Shareholder Lawsuit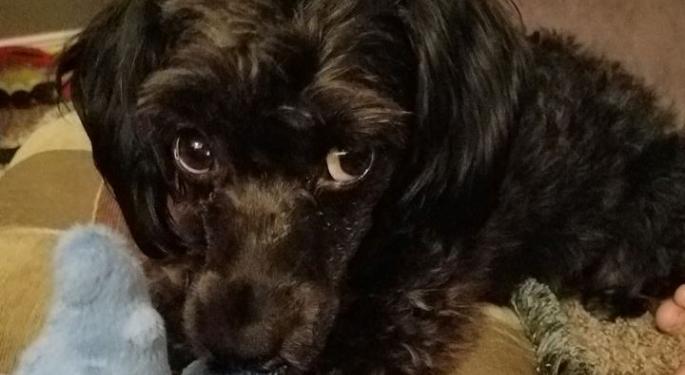 A shareholder lawsuit was filed against Aratana Therapeutics Inc (NASDAQ: PETX) after the company's announcement Monday that the release of Entyce, an appetite stimulant for dogs, would be delayed until late 2017.
Aratana's stock dropped about 19 percent after the news about Entyce's launch timeline became public, but is still trading 89 percent higher than it was one year ago.
An SEC filing released Monday by Aratana details a request made by the company to the Center for Veterinary Medicine to switch vendors for the production of Entyce. The Center for Veterinary Medicine has requested additional information about the move.
Entyce received FDA approval in May 2016,meaning that the interval between the drug's approval and its market availability will span more than a year, according to Fox Business.
Given the delay with Entyce, Aratana will focus on expanding the sales of Nocita, a local post-operative analgesia for dogs, according to the company's SEC filing.
Lake Street Capital's Bruce Jackson said in a September report that pet drugs in Aratana's development pipeline — including Entyce, Nocita and a third drug, Galliprant — represent more than $200 million in peak sales potential for the company.
'Stock-Drop' Litigation
Aratana failed to disclose that it didn't have manufacturing contracts in place that could support the commercial-scale production of Entyce, according to a lawsuit filed in U.S. District Court Monday by the firm Pomerantz LLP.
The lawsuit accuses Aratana of misleading investors on the timeline for Entyce and violating the Securities Exchange Act.
Benzinga contacted an Aratana spokeswoman for comment on the lawsuit Tuesday.
A "stock-drop" lawsuit is viewed by some as an unsuccessful tactic by shareholders, as litigation can have the effect of driving a company's stock further down.
A study completed for the U.S. Chamber Institute for Legal Reform found that such lawsuits cost investors $39 billion per year, but recover only $5 billion.
In December, Halliburton Company (NYSE: HAL) settled a notably large shareholder lawsuit for $100 million that came before the U.S. Supreme Court twice and was first filed in 2002.
The Halliburton case resulted in a 2014 High Court ruling that made it more difficult for investors to pursue class-action litigation against public companies, according to Reuters.
View Comments and Join the Discussion!
Posted-In: Bruce Jackson Entyce Fox BusinessBiotech News FDA Media General Best of Benzinga