How Pharmacy Benefit Managers Add To The Cost Of Your Prescription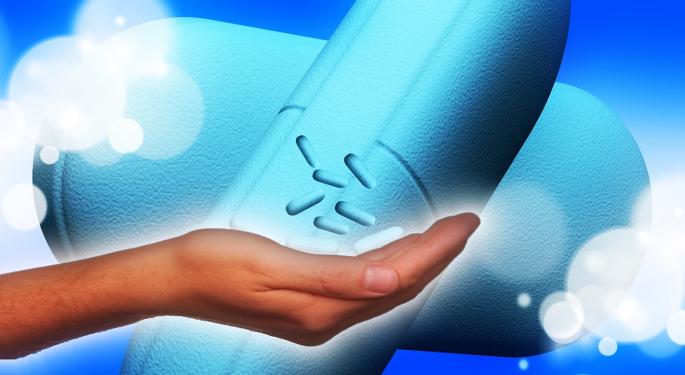 Notwithstanding the broader market rally, pharmacy benefit managers, or PBMs, saw weakness on Wednesday amid fears that President Donald Trump has his eyes trained on this space. The reason? Trump is apparently suspecting these companies are colluding with drug manufacturers in jacking up prices of drugs. The president may be seeking to redress the issue by encouraging direct negotiation of prices.
What Is A Pharmacy Benefit Manager?
PBMs are third-party administrator of prescription drug programs, acting as an intermediary between the payer and everyone else in the healthcare system. Listed among their responsibilities are:
Developing and maintaining the formulary.
Contracting with pharmacies.
Negotiating discounts and rebates with drug makers.
Processing and paying prescription drug claims.
Clients Of A PBM
Self-funded employees.
Insurers.
Managed care organization.
State and Federal government agencies.
How Does A PBM Make Money?
PBMs get service fees from large customer contracts for processing prescriptions, operating mail order pharmacies and negotiating with pharmacies and drug makers. They also get incentives for slashing costs.
PBMs help in keeping the cost of offering a pharmacy benefit under check through automation of administrative services, negotiating discounts on drug costs and managing drug utilization.
These PBMs initially just processed prescriptions at pharmacies. Subsequently, their role expanded, as they began to take over the drug benefit portion of health plans. The service became sine-qua-non to insurers, as they sought to tackle the galloping drug prices.
The Players
Express Scripts Holding Company (NASDAQ: ESRX).
CVS Health Corp (NYSE: CVS).
UnitedHealth Group Inc (NYSE: UNH)'s OptumRx division.
Apart from the listed companies, there are many private players in the space as well. These include Argus, Envision, Citizens Rx, Procare Rx and Optum.
How PBMs Spike Up Prescription Costs
The rebates manufacturers pay to PBMs in return for getting their drugs listed on the formulary might be legal. In fact, some of the savings are passed on to the consumers as well. However, there is a practice called rebate pumping, which refers to favoring an expensive drug on a formulary just so that rebates could be higher. A naïve consumer will be forced to pay through the nose for the drug.
A case in point is AstraZeneca plc (ADR) (NYSE: AZN)'s acid reflux drug called Nexium. A Business Insider report noted that an over-the-counter less potent version of Nexium costs around $25–$30. However, the prescription version bought through Medicare Part D program, costs as much as $700. AstraZeneca reportedly bribed Medco Health, which had since then been bought by Express Scripts, to have it in its formulary. When the government took AstraZeneca to task, it had to pay a fine of $7.9 million in 2015.
There is a practice called spread pricing, where the PBMs charge the insurer a higher cost than what is paid to the pharmacy. With the cost now swelling for the insurer, it may pass on the higher costs to the consumers through increased premium and co-payments for patients.
It is not only the drug companies that tend to price their product exorbitantly, especially that for life saving drugs, PBMs do have a role in bloating prescription drug costs. With Trump hinting at the problem in hand, it could be rocky road ahead for the PBMs, which are likely to come under intense scrutiny in the coming days.
View Comments and Join the Discussion!
Posted-In: Biotech Education Health Care Politics Top Stories Movers Trading Ideas General Best of Benzinga