Hemispherx BioPharma CEO Talks Stock Performance, Financials And Partnerships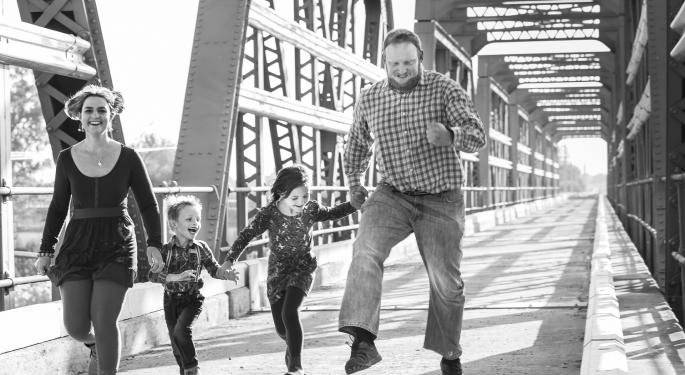 Hemispherx BioPharma, Inc (NYSE: HEB) is a nano-cap biopharmaceutical research and development company that focuses on the treatment of seriously debilitating disorders. Its flagship products include Alferon N Injection, Ampligen and Alferon LDO.
Benzinga recently had the chance to speak with the company's CEO Tom Equels, who explained what chronic fatigue syndrome is and how Ampligen is used to treat it, as well as the drug's potential in other indications.
The Recent Stock Performance
Toward the end of the conversation, Benzinga asked about the recent poor stock performance.
"We were required, in order to maintain our listing in the NYSE (even though we were making substantial progress in terms of appreciation in the value of the stock) to do a reverse split; and we did that at the end of August," Equels explicated. "It's unfortunate but, before doing the reverse split, I took time to study many other companies that had done what we did, and it's almost universally true that once you've done a reverse split, there's a corresponding fall in value from the split price. So, that was something that was anticipated."
"It's my hope that as we get into 2017, we'll get over that technical, sector selloff activity [seen toward the end of 2016] and will begin a path upward in terms of building value for our stockholders," he supplemented.
Financials And Partnerships
Benzinga finally asked about Hemispherx's financials.
"First of all, we have no debt," the CEO voiced. "Everything we are doing, we are doing as a result of investment and, we are making — I believe — great strides in our R&D activity in an effort to create value for our investors. Obviously, some investors understand our concept and our vision for the future and are working with us as we go forward because they are sticking with us."
"It is also possible that more traditional mechanisms for raising capital will be exercised during this coming year," he went on. "A lot of that is going to depend upon the level of sales that take place as Ampligen becomes available."
"If Ampligen is approved for Chronic Fatigue Syndrome in the United States, in order to manufacture, market and distribute to even a fraction of the people that are seriously afflicted with this disease, we require a big pharma partner, because we would have to move into mass production and would have to have the marketing and distribution arms to move the Ampligen to the people in need," the chief executive concluded.
"So, it is very important to recognize what our role is. It is our role to develop the drug, and, until we have a partner to help us, do everything we can to promote the drug through new drug applications, clinical work, experimental work— so that the value of the drug can be seen by that prospective partner who can see that the dollars and business opportunities, as well as the important medical impact in helping people that could come from that relationship."
View Comments and Join the Discussion!
Posted-In: Alferon LDO Alferon N injection AmpligenBiotech Health Care Top Stories Interview General Best of Benzinga