How Does Mylan's $300 EpiPen Compare To Other Generics?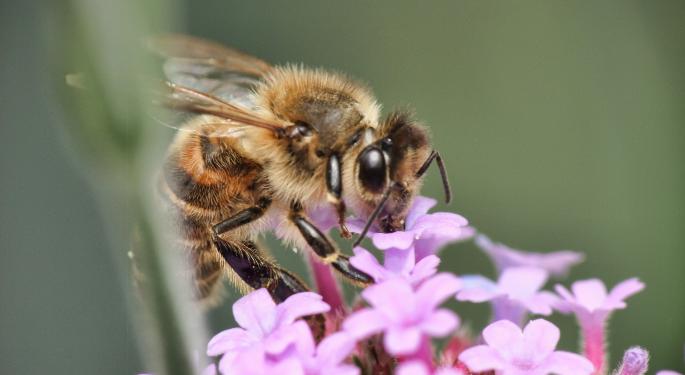 Mylan NV (NASDAQ: MYL) faced its fair share of controversy earlier this year for increasing the price of its potentially life-saving EpiPen product by more than 400 percent over the past few years.
On Friday, Mylan announced the launch of the authorized generic for EpiPen at a wholesale acquisition cost (WAC) of $300 per epinephrine injection, which is more than 50 percent lower than the WAC of the EpiPen 2-Pak Auto-Injectors.
The new generic version will begin selling at pharmacies next week and has the same drug formulation, device functionality and is administered in the same way as the EpiPen Auto-Injector.
The company's attempt to diffuse the controversy surrounding the high costs of its product may have been successful — depending on which side of the drug pricing debate argument a person holds.
Senator Bernie Sanders (I-VT), a strong advocate for fairer drug pricing policies for the American people, said in a Tweet on Friday that the $300 generic EpiPen "isn't a discount," rather it is a "PR move" since it still costs three times more than the EpiPen did in 2007.
Other Options
Aside from Mylan's generic version of its own drug, there are a few other options available for consumers.
According to Consumer Reports, EpiPen isn't the only epinephrine injector on the market. There are other therapies that exist but are used differently than EpiPen yet still contain the same drug in the same dosages.
The authorized generic of Adrenacklick is a cheaper option, and Consumer Reports noted it was found at at least one retailer for $142 with a coupon from GoodRx.
However, it should be noted that most teachers and nurses are familiar with EpiPens but aren't trained to use Adrenacklick. Improper or slow use of the relatively unknown therapy in an emergency could lead to injuries.
Consumer Reports also detailed another cheaper alternative to EpiPen — a DIY syringe. Consumers are able to combine a manual syringe with vials of epinephrine for just a few dollars per vial. However, experts caution that that this method is complicated and can result in injecting too little or too much epinephrine.
Posted-In: Adrenacklick Bernie Sanders Drug PricingBiotech News Health Care Politics General Best of Benzinga
View Comments and Join the Discussion!