Pressure Biosciences CEO On Biological Samples: It's All About How You Break Open A Cell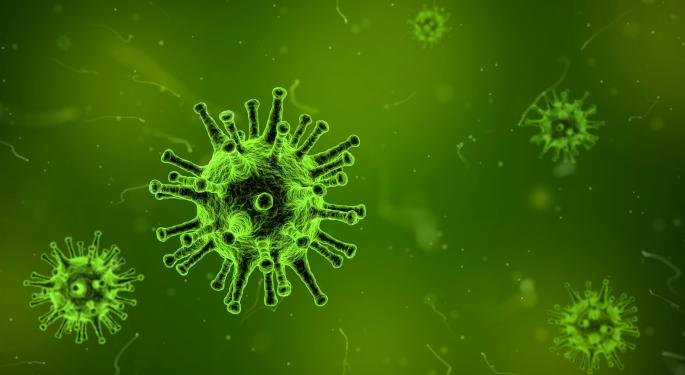 "In a research lab, one of the most critical parts of scientific research is what we call sample preparation. It is absolutely critical that you are as good as you can be when you're preparing the sample for analysis," Pressure Biosciences Inc (OTC: PBIO)'s CEO Richard T. Schumacher told Benzinga in a recent interview.
The exec went on to explain that in a single cell, there could be between 5,000 and 10,000 different proteins and as many as 1,000 different lipids, plus DNA and RNA. "So, as a scientist, you want to break open the cell to free as many of these proteins and lipids and the DNA and RNA, so that you can study them," he added. "It may be one small change on one protein that makes the difference between life and death, between ability to fight off a disease or not, the ability to develop a drug or not develop a drug."
"So, it's crucial that when you break open the cell [...] you do it in a very efficacious, a very high quality manner, so that you get as many of these proteins as possible and in as good a shape as possible," Schumacher explicated.
Breaking A Paradigm
"Pressure Biosciences is a life science tools company. We make instruments and associated consumables that are sold into the scientific research community worldwide," the chief executive told Benzinga.
"We have five instruments (three of them are on the market, and the two remaining ones are close) and about ten different consumable products that are used by researchers in their studies of human, animal and plant disease," he elaborated.
"We've had over 100 scientific publications from independent investigators, some of them being key opinion leaders that are talking about our system and how it worked in their scientific research [...] We are breaking a paradigm that's existed for many, many decades. For decades, scientists have broken cells to study things inside them without much care about how they break this cells. They use mechanical means; it's like opening up a walnut with a sledgehammer."
"We've developed a method that is far more controllable," he supplemented. "Every cell is different, and you don't want to put too much pressure or too little pressure. What we do is use pulses of pressure [...]so every molecule in the cell will feel the pressure that you exert."
The Client Slate
When asked who had acquired the more than 250 Pressure Biosciences devices out there, Schumacher said the company goes after key opinion leaders around the world — some of the top protein, lipids and DNA experts.
The existing customers list includes:
Experts at Cedars-Sinai Medical Center in Los Angeles.
Researchers at UCLA, Harvard University, Stanford University and Florida International University.
The U.S. Centers for Disease Control and Prevention (CDC).
The U.S. National Institutes of Health (NIH).
The U.S. Food and Drug Administration (FDA).
The VA hospital system.
Amgen, Inc. (NASDAQ: AMGN).
Biogen Inc (NASDAQ: BIIB).
Bristol-Myers Squibb Co (NYSE: BMY).
Eli Lilly and Co (NYSE: LLY).
Merck & Co., Inc. (NYSE: MRK).
Monsanto Company (NYSE: MON).
Pfizer Inc. (NYSE: PFE).
Check back soon for some updates on the company the chief executive shared.
Liked this interview? Now check out our conversation with BioTime, Inc. (NYSE: BTX) CEO, who explained what stem cells are and how the company uses them, as well as what he believes could happen to stem cell research under a new guard in Washington.
View Comments and Join the Discussion!
Posted-In: Ric Schumacher Richard T. SchumacherBiotech Health Care FDA Top Stories Interview General Best of Benzinga