BioTime CEO Shares Updates On Spinal Cord Injury And Dry AMD Therapies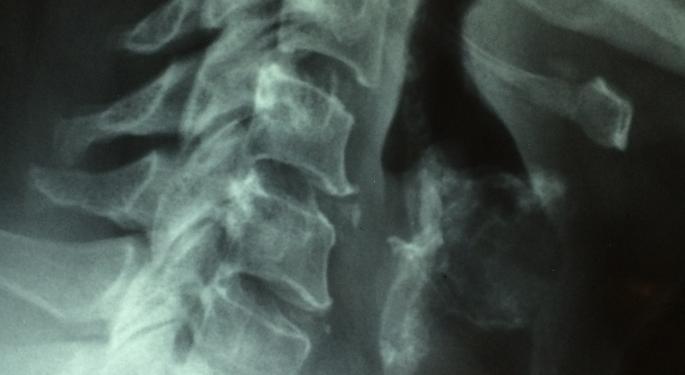 BioTime, Inc. (NYSE: BTX) is a clinical-stage biotechnology company focused on regenerative medicine and pluripotent stem cell technologies. It was established by Dr. Michael D. West, the original founder of Geron Corporation (NASDAQ: GERN), who is often called "the father of regenerative medicine."
Benzinga recently had the chance to chat with the company's co-CEO, co-president and board director Adi Mohanty who, in a previous Benzinga article, explained what stem cells are, how they work and how BioTime uses them.
Recent Developments
During the conversation, Mohanty shared a look at some exciting, recent, company-related developments.
A couple of months ago, one of BioTime's affiliates, Asterias Biotherapeutics Inc (NYSE: AST), of which they own roughly 50 percent, presented some data on spinal cord injury, he said. It's early data. However, it is great to see six different patients, from four different centers, all showing improvements for the first time ever, he added.
"This shows that, maybe, pluripotent cells are having some beneficial effect. And, that's great because we have another product [OpRegen] that we are working on, that is for dry AMD [...] that is based on the same pluripotent cell technology, and so that is also starting to show some data."
BioTime recently finished the first (safety) cohort for OpRegen. With 12 months of patient data, they can say that "the cells are engrafted, they are in the back of the eye [and] it looks like they are doing exactly what they did" in their successful pre-clinical studies.
Furthermore, the second (effectiveness) cohort has also started and is expected to end within the next couple of months, with data out in the first months of 2017. Also for the beginning of next year, the company is expecting to open some U.S. sites, "wrapping up and speeding up the approval of that trial," Mohanty voiced.
The company's main competitor in dry AMD was ahead of BioTime by about one year, the co-CEO continued. "However, very recently, quietly, that competitor has stopped recruiting for their trials, because [while] the data still looks good, they had other issues that we kept telling people [...]They didn't have full donor certification, they didn't have [an] animal-free [process]," he explicated, adding that BioTime does have those.
After several enhancements to OpRegen, Mohanty feels like the product is superior — and if not superior, at least differentiated, which is important for regulatory approval.
Treating the issue with caution, the co-CEO said that, due to some decisions from its main competitor in dry AMD, BioTime is "likely to be one year ahead of them."
"So, now we are ahead of our competitor, and we are at the clinically significant dose that they saw some good results on. In the first half of next year, we might be able to start sharing that data," he revealed.
Posted-In: Adi Mohanty OpRegenBiotech News Health Care Management Interview General Best of Benzinga
View Comments and Join the Discussion!