Aetna Still Undecided On Coverage For Sarepta's Highly Debated Muscular Dystrophy Treatment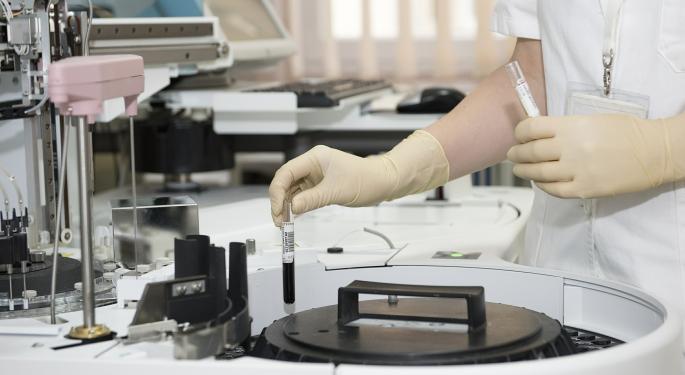 Back on October 6, Duchenne Muscular Dystrophy (DMD) treatment advocate Jenn McNary announced on Twitter that Humana Inc (NYSE: HUM) had approved 100 percent coverage for a patient wanting access to Sarepta Therapeutics Inc (NASDAQ: SRPT) muscular dystrophy drug eteplirsen - marketed as EXONDYS 51. This sparked a rush by stakeholders to confirm with other big insurers whether they would extend coverage for the drug.
Announcements Abound
Exondys 51 struggled for years to achieve FDA approval. Though accelerated approval finally came earlier this fall, to the delight of its supporters, the drug is not without its detractors.
Cigna Corporation (NYSE: CI) was the first company whose coverage of the drug was confirmed in September for patients with a confirmed mutation of a specific section of the DMD gene.
The morning after McNary's Humana tweet saw both an announcement from Anthem Inc (NYSE: ANTM) that it would not cover Exondys 51 (deeming it not medically necessary), and a tweet from CNBC's Meg Tirell that Humana was still evaluating the clinical merits of the treatment. Humana would later decide to approve coverage for the drug on a member-by-member basis.
UnitedHealth Group Inc (NYSE: UNH) said it plans to cover the drug, as well.
And Then There Was One
Aetna Inc (NYSE: AET) remains the only major insurer yet to make a clinical decision on the merits of Sarepta's DMD drug. Back on October 7, Aetna told Benzinga that it had yet to complete its clinical review to determine its coverage policy.
The lack of a decision has not subdued the public's desire to speculate. At the source of much confusion is the addition of Exondys 51 to Aetna's Precertification List, which carried an effective date of November 1. When this occured back on October 27, it was widely seen as confirmation that the drug had been added to Aetna's coverage.
However, a source familiar with the matter told Benzinga at that time the clinical review was still in progress. The precertification list, it turns out, has no bearing on the company's clinical policy decision and the addition of Exondys 51 to the list was part of a standard process followed for many specialty drugs.
Unfortunately, this misunderstanding persists.
On Monday morning, shares of Sarepta opened higher as traders passed around an updated Aetna OfficeLink page showing Sarepta's Exondys 51 on the company's Precertification List with an effective date of November 15. Observant investors likely realized quickly that this represented no change to previously released information - the list from October that had gotten everyone riled up included the November 15 effective date.
Sources confirmed to Benzinga that Monday's "news" was another case of people confusing pre-certification with a coverage decision. At time of writing, Aetna's review of the drug remains ongoing.
Shares of Sarepta peaked at $39.25 before falling to a low of $37.25 in early afternoon trading.
Posted-In: DMDBiotech News Health Care Legal Top Stories Interview General Best of Benzinga
View Comments and Join the Discussion!