Exclusive: Dexcom CEO Talks Health Canada Approval, International Markets, Investments And Competition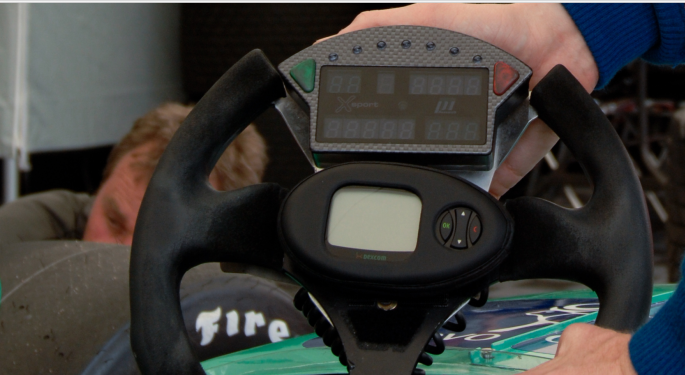 Just a couple of days ago, DexCom, Inc. (NASDAQ: DXCM), a mid-cap medical device company focused on glucose monitoring products for patients with diabetes, announced that Health Canada had approved its Dexcom G5 Mobile CGM system for "non-adjunctive" utilization by people suffering diabetes, aged two years or older. This indication implies that the system can be used in replacement of painful finger-stick glucose testing.
In the constant search for color, Benzinga contacted Dexcom's president, CEO and director, Kevin R. Sayer.
Educating The Canadian Market
"We think over time Canada can be a very large and successful market for us," he said, talking about the Dexcom G5 Mobile CGM approval. "Right now we're in launch mode and it takes a little while for technology to be launched, but there is a very strong diabetes community up there who I believe gets good care and will understands the benefits of CGM. It just takes some educational time."
"We've been through this process several times before," Sayer continued. "We got a reimbursement decision in Germany, for example, this summer, and now that is starting to materialize and grow; but it takes a little time. I think in two-to-three years you'll see the Canadian market being very, very strong for us."
International Strategy And Reimbursements
Moving on to international strategy and reimbursement rates, the CEO explained the importance of distributors, especially up until last year. However, in 2016, the company made the conscientious decision that it "really needed to accelerate the effort, particularly now — again — as [it] sees reimbursement coming in Germany and some other markets."
"We are direct in the U.K. as well. While reimbursement hasn't come there, we can see the day when it does, and so we have staffed up to serve a patient population in the U.K. and we look at each of these geographies differently depending upon the access," he added.
"We are going through the process that high growth companies go through," the exec commented. "You've got to make the decision to be a global presence, and we have. Canada is another good example. We have a rock star team in Canada that we have hired up there to grow our business. They will go and will eventually be direct and selling in Canada as well."
Beyond Europe and North America, Dexcom has its eye on Japan, where it intends to file regulatory filing soon, Sayer revealed. "That device will really be used more by the doctors than directly by the patients. But that will provide us a spring-board to eventually get our mobile platform filed in Japan."
China is a more difficult market, he continued. "I think our future products are probably more adaptable to the Chinese market than the infrastructure that we have today, but we study it and we look at it."
It Takes Money To Make Money
Benzinga went on to ask about spending and the company's balance sheet.
"In addition to just our normal spend, we had four significant investment areas this year that we are working on," Sayer expounded. These are growing the international business; the partnership with Verily; a data processing and analytics platform; and the construction of a second manufacturing site in Arizona.
"We are comfortable with our balance sheet as it stands and we have a $200 million credit facility in place that we can borrow on if we had an acute cash need for a small acquisition or something along those lines," he stated.
"We made a commitment back in 2011 that we wouldn't take on any more equity financing at least for a while, and we've honored that," Sayer added.
The Competitive Environment
Concerned about cannibalization, some of Benzinga's readers wanted to know how Dexcom's product compares to Medtronic PLC (NYSE: MDT)'s Medtronic 670G.
"Our products are very different," Sayer explicated. "Our product is continuous glucose monitor. We are not part of an insulin pump. We are a standalone CGM and people can deliver insulin using any method they want to, either injections or an insulin pump and use our continuous glucose monitor system. The Medtronic system is a pump and sensor that work together, so it is a different patient experience."
Nick Donato contributed to this article.
Image Credit: (Charlie Kimball Shows His Dexcom Glucose Monitor) By Michael Johnson [CC BY 2.0)], via Wikimedia Commons
Posted-In: Biotech News Health Care Contracts Management Movers Trading Ideas Interview Best of Benzinga
View Comments and Join the Discussion!