Valeant Announces CEO Succession Plans And Financial Update; Bill Ackman Joins Board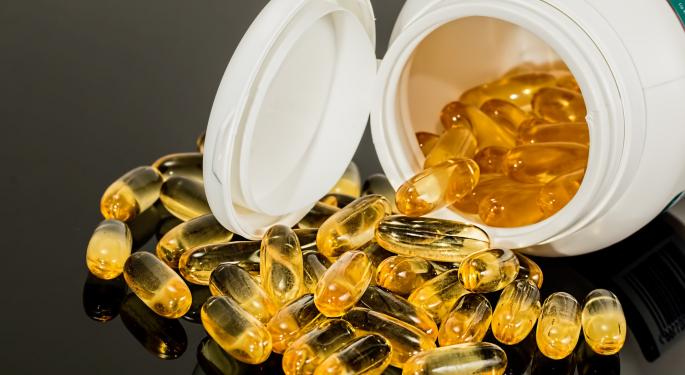 Amid a sinking stock price and a flurry of downgrades, Valeant Pharmaceuticals Intl Inc (NYSE: VRX) has released some progressive news In a press release, Valeant announced a search for a new CEO, Bill Ackman as a new member of the board and other internal matters such as the 10-K filing delay.
Shares were trading lower more than 4 percent in the pre-market session before being halted around 9 a.m. ET; The stock traded up about 4.5 percent at $28.22 shortly after the opening bell.
Board Changes
Katharine B. Stevenson stepped down from the board to make a place for Pershing Square's Bill Ackman. Pershing Square currently holds a 9.0 percent stake in the pharmaceutical company. In addition to this move, the board made a request for Howard Schiller, former CFO, to resign; however, that has not happened at this time.
Ackman commented upon his new position as part of the board, "I am looking forward to working with the board to identify new leadership for Valeant. The company's large scale and dominant franchises in eye care, dermatology, GI, and other therapeutic areas coupled with its extraordinarily low valuation present a spectacular opportunity for a world-class health care executive."
Related Link: Rodman & Renshaw Is Still Buying Valeant; Default Risk Still Manageable?
CEO Changes Ahead
The press release stated that until an ideal CEO replacement has been found and appointed, current CEO Michael Pearson will remain as CEO.
Regarding his leave of post, Pearson shared, "It's been a privilege to lead Valeant for the past eight years […] While I regret the controversies that have adversely impacted our business over the past several months, I know that Valeant is a strong and resilient company, and I am committed to doing everything I can to ensure a smooth transition to new leadership."
Other Newsworthy Items
In addition to the management changes, the press release also highlighted:
The Ad Hoc Committee update on reviewing allegations regarding Philidor: "Over the past five months, the Ad Hoc Committee has worked closely with our independent advisors to conduct a comprehensive review of Philidor and related matters. While the Ad Hoc Committee is still reviewing certain accounting related items, and has identified certain concerns related to those items with respect to the tone of the organization, it has not identified any additional items affecting the financial statements to date," chairman of the board and chair of the Ad Hoc Committee Robert Ingram commented.
Annual Report/10-K Form: "The company is in the process of restating the affected financial statements and the restated financial statements will be included in the company's Annual Report on Form 10-K […] which the company intends to file […] on or before April 29, 2016."
Delay Of 10-K Form: "Over the past five months, Mr. Filip and his colleagues at Kirkland & Ellis have conducted more than 70 interviews and reviewed over one million documents as part of their comprehensive review to assist the Ad Hoc Committee […] That additional work, along with the administrative leave of our former Corporate Controller, has led to the delayed filing of Valeant's 10-K."
Misstatements' Impact: "The company has identified misstatements to date that would reduce previously reported fiscal year 2014 revenue by approximately $58 million, net income attributable to Valeant by approximately $33 million, and basic and diluted earnings per share by $.09."
Impact Continued: "As a result of the restatement, management is continuing to assess the company's disclosure controls and procedures and internal control over financial reporting. Management, in consultation with the committee, has concluded that one or more material weaknesses exist in the company's internal control over financial reporting and that, as a result, internal control over financial reporting and disclosure controls and procedures were not effective as of December 31, 2014 […]"
Posted-In: Bill Ackman Michael PearsonBiotech News Legal Management Top Stories General Best of Benzinga
View Comments and Join the Discussion!