The Baker Brothers Are Bullish On Seattle Genetics And DBV Technologies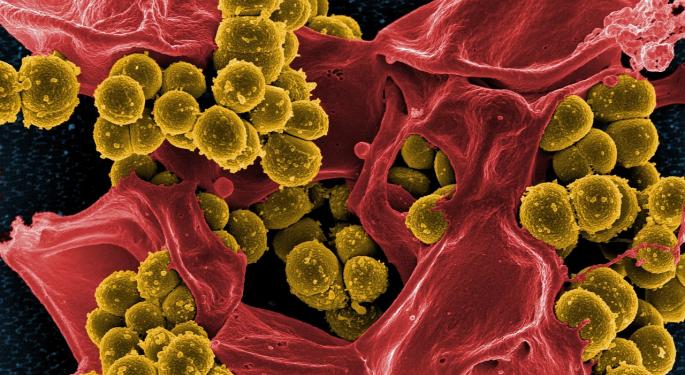 On late Tuesday, hedge fund Baker Bros. Advisors, managed by Julian and Felix Baker, filed two Schedule 13Ds with the SEC, disclosing moves in DBV Technologies SA - ADR (NASDAQ: DBVT) and Seattle Genetics, Inc. (NASDAQ: SGEN).
The firm disclosed an increase in its stake in Seattle Genetics and a very small reduction in its exposure to DBV Technologies.
Shares of Seattle Genetics fell more than 1 percent on Wednesday trading, while DBV's rose about 3 percent.
According to one of two recent Schedule 13D filings, the Baker brothers have been purchasing shares of Seattle Genetics, for prices ranging from $40.52 per share to $48.78 per share.
After adding more than 5.4 million shares to their portfolio, the brothers may be deemed beneficial ownership of 36,278,178 shares of the company, representing 26 percent of the total shares outstanding.
The Baker Brothers And Seattle Genetics
It should be noted that this stake includes 110,000 shares of the company's common stock underlying 110,000 options.
This position makes of Baker Bros. Advisors the largest institutional investor in the company, trailed by FMR LLC, which last acknowledged holding 18,724,654 shares, worth more than $900 million.
Among hedge funds, Sectoral Asset Management could be highlighted. The firm managed by Jerome Pfund and Michael Sjostrom last declared a stake comprising 1,262,075 shares – as of the end of the second quarter.
Related Link: Mario Gabelli Discloses Bullish Moves In Madison Square Garden & Tredegar
DBV Technologies And The Baker Brothers
The Baker brothers also seem quite bullish on DBV Technologies. On their latest 13D filing, the brothers disclosed ownership of 3,600,318 Ordinary Shares (down from a previous 3,600,328 shares).
The position represents 14.9 percent of the total shares outstanding and was purchased by approximately $181.4 million.
Once again, this makes of Baker Bros. the largest institutional investor of record in the small-cap French biopharmaceutical company. And, yet again, the firm is trailed by FMR LLC, which last said it held 3,040,704 shares.
Another important investor is Israel Englander. His fund, Millennium Management, last disclosed ownership of 592,201 shares of DBV Technologies.
Disclosure: Javier Hasse holds no stakes in any of the securities mentioned.
Image Credit: Public Domain
View Comments and Join the Discussion!
Posted-In: Baker Bros. Baker Bros. AdvisorsBiotech Long Ideas Health Care Hedge Funds Trading Ideas General Best of Benzinga