Biotech Stocks Falling Broadly, Here's Why And How Much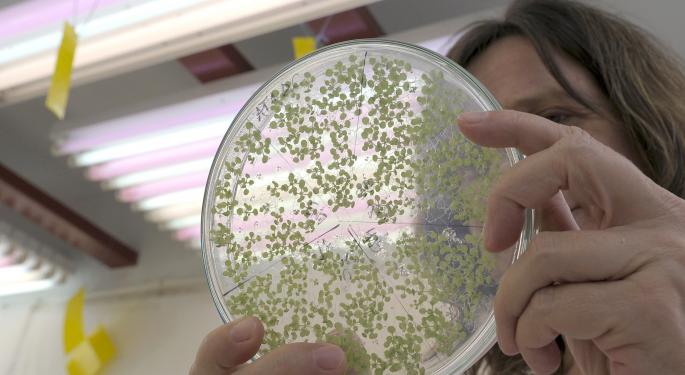 Biotech stocks are plummeting broadly on Friday trading, after Biogen Inc (NASDAQ: BIIB) reported better-than-expected earnings for the second quarter, but missed analysts estimates in the revenue front before the market opened.
The Cambridge, Massachusetts-based company reported earnings of $4.22 per share on revenue of $2.592 billion, while the Street has expecting consensus earnings of $4.10 on sales of $2.711 billion. Moreover, management trimmed its revenue and earnings outlook substantially, reflecting weakening sales of the company's key multiple-sclerosis drug.
Related Link: RBC's Michael Yee Still Sees Value in Biogen's Long-Term Pipeline
The disappointing results are actually impacting on the most important U.S. stock indexes (although other factors like the underperformance of materials and energy stocks are also gravitating), but mostly on biotech and pharmaceutical stocks. So, without further a due, let's take a look at some of the biggest losers of the day.
Micro-cap Sunesis Pharmaceuticals, Inc. (NASDAQ: SNSS) fell the most on Friday. However, the 72.6 percent tumble was triggered not only by Biogen's results, but also by the announcement that the company will be investigated for "issuing materially misleading information to the investing public."
Biogen was the second-largest loser, down roughly 22 percent
Small-cap Esperion Therapeutics Inc (NASDAQ: ESPR) dropped more than 20 percent during Friday trading, to $76.00
Vital Therapies Inc (NASDAQ: VTL) lost almost 19 percent during the trading day, and continues to fall in after-hours.
Another micro-cap, Juniper Pharmaceuticals Inc (NASDAQ: JNP), sunk 17.45 percent
Other relevant movers include:
View Comments and Join the Discussion!
Posted-In: VetrBiotech Health Care Movers General