These Practical Money Tips Will Help You Inch Closer To Financial Stability This Year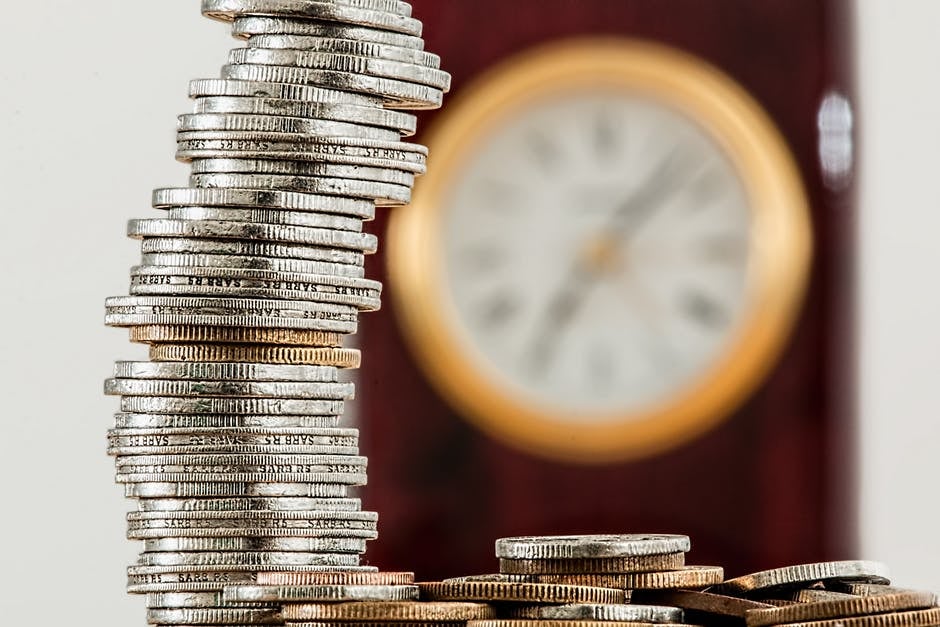 You've just finished reading an inspiring book on personal finance or attended an eye-opening financial wellness seminar that has left you beaming with inspiration. You set your financial goals, open that extra savings account and hope you'll have saved enough for the holidays by the end of the year. Months later, however, you're back to where you started with little to show in the way of achieved financial goals.
The good – or bad – news is that you're not alone. For the majority of us, there is a huge disparity between what we know we should be doing and what we are actually doing to meet our financial goals. For instance, a 2015 study by Harris Poll found that while 67% of Americans describe themselves as savers, over 54% of them are servicing a debt burden that equals or exceeds their savings. This cyclic trend often sees many individuals falling further into an unhealthy financial conundrum that persists throughout their lives.
So, as we approach the second half of an eventful 2017, we take a look at some simple, practical tips for financial stability for the average Joe and Jane.
1. Realistic Planning
Nothing good ever comes without proper planning and goal setting. Michael Kay, a renowned financial advisor and author behind the book "The Feel Rich Project: Reinventing Your Understanding of True Wealth to Find True Happiness" stresses on the value of spending money on things one cares about. Kay suggests that individuals set smart financial goals according to their values and what's closest to their hearts as a first step towards financial freedom.
Plan and set realistic goals for every expense in your life – even the smallest ones. Commit to a savings plan that corresponds with your income so that you don't overpromise and fail to hit your targets. Plan for your vacations in advance, taking into consideration your work schedule, low-season vacation spots, offers, and discounts that may help you save. Do the same for the smaller items in your expense list, including grocery shopping and clothing that often have coupons and discount codes to help you save more.
2. Smart Budgeting
Even though planning and budgeting often come off as clichés in the personal finance realm, they are always an important component of a sound financial structure. Smart budgeting is a standard practice for everyone on the economic chain – from billionaires and multimillionaires to the average Joe and Jane on average annual incomes.
A smart budget typically includes a system of checks and balances that ensures you only spend money on what's really necessary. For instance, when making your monthly budget, always remember to update your expense lists according to changing needs. Scope out different brands for affordability and remember to find and use coupons to help increase value.
Savings should also feature prominently and constantly on every smart budget. Jay Leno, the former Tonight Show host and classic car enthusiast, has always held two jobs long before and after he'd began minting millions on TV. He used the earnings from one job to meet his everyday needs and saved 100% of his income from the second job, which has enabled him to live comfortably and pursue his love for classic cars long after his career on The Tonight Show had ended. Therefore, always include savings in your smart budget and remember to set aside an emergency fund for those moments that would typically have you digging into your savings.
3. Future Investments
Financial stability also means safeguarding your financial future. According to BankRate, a 25-year old saving at least $2,000 a year over a 40-year period can comfortably retire on a $560,000 secure fund. Plus, for those without large salary slips, the option of signing up on a 401(k) can help with future investment plans. If you're running your own business, make five-year plans that objectively highlight the growth path of the business and the value the business will add to your life. Stick with opportunities that match with your talents and expertise and always be cautious when jumping into a new business opportunity.
4. Policy on Debt
Debt is an inevitable part of life. However, you should always work within a debt management plan to ensure you don't get entangled in an endless loop of debt that makes it harder to achieve your financial goals. Ajamu Loving, a Professor of Finance at The American College of Financial Services in Pennsylvania, suggests reducing debt strategically by paying off the highest debts first like credit cards and gradually working your way down to the least expensive ones like student loans and personal debts.
He also suggests cutting back on spending and incorporating smart spending habits to avoid getting into debt in future. With the average American spending over $1,000 per year on coffee, you can save tons of cash by brewing your own coffee at home. You can also pack your lunches, cut down on takeout, and buy groceries in bulk at stores like Costco, making sure to skip brand-name products whenever possible to cut down on costs.
And don't shy away from garage sales, thrift stores, Craigslist, and eBay (NASDAQ: EBAY) when looking for great deals. Use coupon codes websites like RetailMeNot, CouponBend, and ClothingRIC whenever you go online shopping to help you save.
Conclusion
At the end of the day, being financially stable is a mindset that takes months or years to master. You might fall off a couple of times but as long as you make a conscious decision to move forward, 2017 might just be the year you achieved financial freedom.
View Comments and Join the Discussion!
Posted-In: General