Data-Driven Marketing Platform Interactive Offers Tackles The Challenges Of Deliving Safe And Effective Advertising Analytics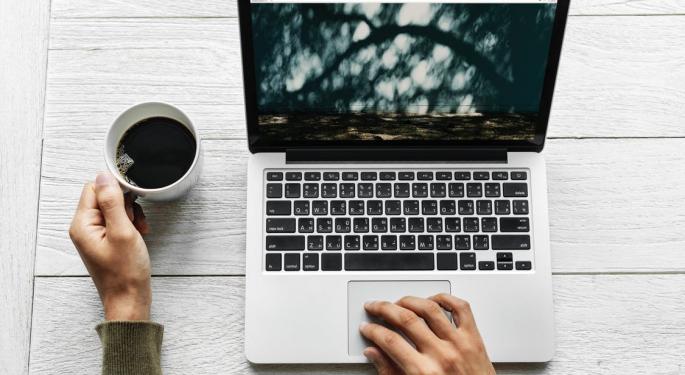 With the second annual Benzinga Fintech Summit in the books and another year of events brining together luminaries from across all aspects of finance, we're taking the opportunity to debrief with a few of the participants to get their opinion on the current state of their industry and to get a survey of the changes they expect to see in the near future.
In this interview, we spoke with Meyer Amber, business development officer with marketing platform Interactive Offers.
Tell us a little about Interactive Offer's history in driving fintech innovation and its current outlook on the industry.
We're a very new company with a unique platform and we see a lot of disruption happening in the traditional banking space. Our biggest growth area is with global financial institutions as they look at accelerate the migration of more of their consumer businesses online. This presents significant opportunities for companies like ours whose core business is in online consumer acquisition.
What trend in fintech do you see Interactive Offers and its clients paying the most attention to right now?
For us and many of our clients, the evolution of digital means that "regtech" becomes of critical importance. For example, GDPR has effected many of our European clients and we anticipate similar legislation to come into place in the US in the near future. Making sure our platform and our publishers and advertisers are ready for these anticipated changes is vital to our continued growth.
In what ways do you see the marketing and advertising data and analytics that Interactive Offers provides evolving alongside other emerging financial technology?
Blockchain technologies are at the forefront of the evolution in fintech and we see that as having the most relevance to our business. Our immediate focus is to continue enhancing our current product offering and to add new products as we further expand into the financial category. Deploying those new technologies will result in more accurate consumer data and better analytics for our customers.
What advice would you give to someone with an idea that could disrupt financial services?
Have lots of conversations with industry experts — brands, VCs, banks, consulting firms and anyone who can provide deep insight into the current market and what the future looks like for the business you are trying to enter.
Check out the Benzinga Fintech Summit website to see who else made this year's gathering the best yet and to view videos and pictures of the event.
View Comments and Join the Discussion!
Posted-In: Benzinga Fintech SummitFintech Entrepreneurship Startups Small Business Tech Interview General