JPMorgan, RBC Execs Attend CSForAll Conference On The 'New Basic' Skill Youth Need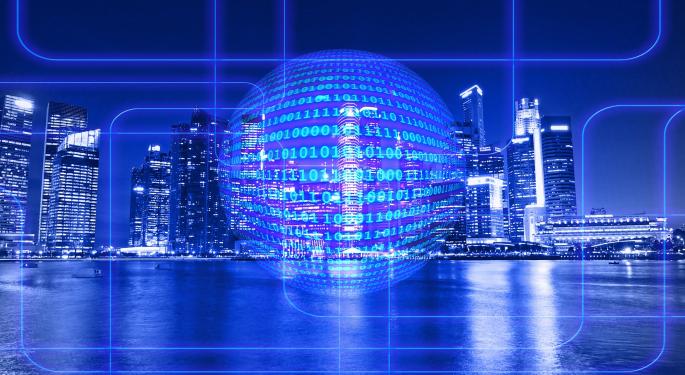 The CSForAll — Computer Science for All — movement has developed a U.S. initiative to empower students from kindergarten through high school to learn computer science and to better equip the future workforce with computational thinking skills for an increasingly digital economy.
"Our economy is rapidly shifting, and educators, policy makers, families and business leaders are increasingly recognizing that CS is a 'new basic' skill necessary for economic opportunity and social mobility," according to the organization's website.
What Happened
Lisa Lescroart and Andrea Niles-Day attended the CSForAll conference in Detroit earlier this month. The event gathered computer science leaders dedicated to exploring how to make the field more accessible for youth.
Lescroart is JPMorgan Chase & Co. (NYSE: JPM)'s global youth programs lead for technology for social good, diversity and inclusion.
"The mission behind our youth programs is to introduce, inspire and reinforce computer science education and resources for children ages 5-18," she said. "We do this by enlisting our global technology employees' skills and passion to educate kids in our local communities."
Andrea Niles-Day leads the IT portfolio planning and governance program for RBC Capital Markets, where she facilitates volunteers who have a passion for teaching youth to code.
"We have programs in Toronto, New York, New Jersey and Hong Kong, with technologists who are willing to put together programs for youth. It is all about getting them involved and understanding computer science."
Why It's Important
Technology opportunities need to be provided at an earlier age to close the skills gap, said Lescroart.
"We have a suite of programs; some are programs we created and some are in partnership with other organizations. They all are focused on introducing and inspiring kids in computer science with the hopes that they actually take on a tech career when they graduate," she said.
Niles-Day explained a tool that RBC utilizes to keep programs consistent with age and skill.
"The key is a 'hacker, hipster, hustler' model. We use this with the kids and teach them that anyone can do computer science. It has nothing to do with your particular talent, as computer science is actually just an extension of your own brain that helps you do things faster and more creatively," she said.
RBC groups student teams by personality, and Niles-Day said the method works across age groups.
CSForAll has regular conferences and summits, and operates in congruence with parents, teachers and school districts nationwide.
CSForAll is a media partner of Benzinga Events.
Related Links:
A Q&A With Benzinga's CEO On The Fintech Industry: 'We Want To Be Connectors'
Posted-In: Andrea Niles-Day CSForAll DetroitFintech News Events Tech Interview Best of Benzinga
View Comments and Join the Discussion!