DebtBench Consolidates The Business-to-business Loan Marketplace Into One Place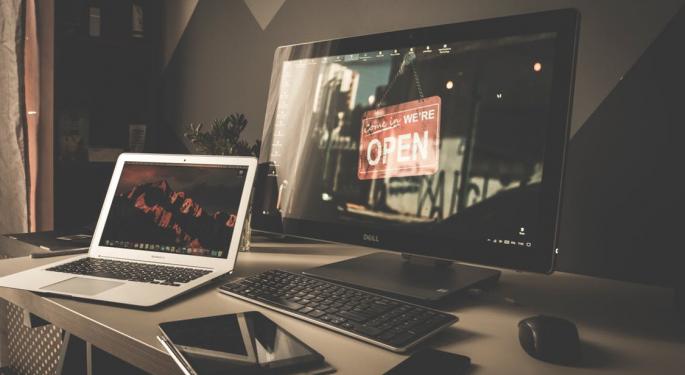 The Benzinga Global Fintech Awards are a yearly showcase of the best and brightest in fintech. In preparation for its biggest installment yet in May 2018, we're profiling the companies competing for the BZ Awards.
Our next feature is on DebtBench.
Benzinga: What does your company do? What unique problem does it solve?
DebtBench: We are creating an Open Banking marketplace structure where business borrowers can connect and gain access to capital at lower rates, in far less time, than they would by going to a brick-and mortar institution. According to our estimates, banks, credit cards and other lending institutions generate $870B+ each year in fees and interest from over $3.2 trillion in lending activity. The interest rate spreads gained by financial institutions can be minimized. By connecting borrower with appropriate lending partners, Debtbench can make banks more competitive and gain access to the flow of debt information needed to make markets more efficient. The power of sharing data will result in a more competitive environment for financial institutions, lower interest rates and steadily decreasing monthly debt payment for a struggling population of debtors. Having readily available financial data will change how people borrow funds.
Problems being solved:
Consumers accustomed to low interest rates, incorrectly assuming interest will stay low. Misconception proven strongest in lower income groups.
Consumers do not compare among lenders and often receive only one stated interest rate, eroding consumer capital through higher than necessary interest payments.
Low and middle-class consumers consistently lack necessary financial knowledge, access, and expectations.
Lenders use complex and predatory terms to obscure the true cost of consumer borrowing.
Benzinga: Who are your customers?
DebtBench: Business owners seeking to lower existing debt or entrepreneurs looking to purchase a business.
Benzinga: How long have you been in business?
DebtBench: One year.
Benzinga: Where are you located?
DebtBench: New York, NY.
Benzinga: Who is your company's leadership? What kind of experience do they have?
DebtBench: YF Markovich has been involved in Finance for 15 Years. he graduated from the University of Pennsylvania and his experiences includes positions at Hedge Fund and Private Equity groups at Goldman Sachs and Merrill Lynch.
Alexander Kalin has been involved in the financials industry for 15 years. He has an MBA from Belarus State University. He has worked as a programmer at various financial institutions including Deutschebank and PNB Paribas.
Drew Schultz has been involved in the financial industry for six years. He has an MBA from the Wharton School an has worked at Morgan Stanley Technology investment banking and as an associate at Cedar Lake Partners, ZS Associates and GE Ventures.
Benzinga: Is there anything else Benzinga should know about your company?
DebtBench: Our Future roadmap (planned). Building out a marketing campaign capable of reaching borrowers left unaware of competing banking products. Expand partnerships with smaller regional banks desperately seeking referral business as they become obsolete due to increased competition with too big to fail institutions.
To check out companies like DebtBench for yourself, grab a ticket to the Benzinga Global Fintech Awards May 15-16 in New York.
View Comments and Join the Discussion!
Posted-In: Benzinga Global Fintech Awards DebtBenchFintech Interview General