Trump's Steel And Aluminum Tariffs Could Affect The Robotics And AI Industries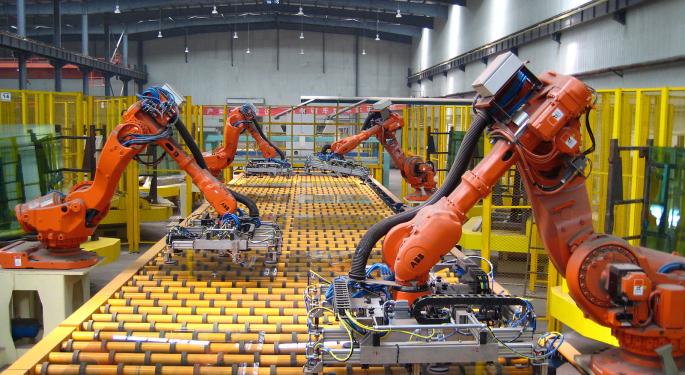 President Donald Trump's long-awaited promises on trade policy have come to light in the past couple of weeks, starting with tariffs on imported steel and aluminum. While the world mulls over the potential implications of these policies, we couldn't help but take a look from the perspective of the robotics, automation and artificial intelligence (RAAI) industries.
As the first benchmark index to track both domestic and international RAAI industries, ROBO Global takes a magnifying glass to trade relations with other nations. While we don't foresee the recent steel and aluminum tariffs having an immediate impact on RAAI, we're closely monitoring for any impact they might pose on these industries in the future.
Here are two main issues we're keeping an eye on:
1. Trade relations with China, the automation nation.
Just as President Trump imposed tariffs to protect steel and aluminum production in the United States, other nations – notably, China – may take a similar approach to protecting their own economies if trade tensions flare up.
For years, China has served as a hotbed for robotics and automation development. One of the main drivers of this production is the Made in China 2025 program implemented by President Xi Jinping in 2015, which was designed to bolster China's presence as a leading producer of various high-tech products and services.
With President Xi Jinping now allowed to remain in power indefinitely, we can only expect the country's production of robotics technologies to increase, along with the U.S.'s dependence on them. Any disruption in this relationship, such as additional tariffs from either country, could impact the global RAAI landscape as a whole.
2. A "full steam ahead" mentality for other trade policies.
Perhaps the biggest question stemming from President Trump's metal tariffs is whether his administration will move forward with other trade protectionist policies.
The best-case scenario is that the tariffs imposed on imported steel and aluminum have satisfied the administration's urge to fulfill its promises on trade protectionism, and they will move on to other matters of importance, such as domestic infrastructure or foreign policy.
On the other hand, a worst-case scenario would be that the administration, having won its first "battle" in trade protectionism, moves forward with more tariffs that may irritate allies and dim the hopes of our global trading system, which is crucial to the success and widespread RAAI.
While the impacts of President Trump's metal tariffs will be initially minimal to RAAI, it's worth keeping an eye on the administration's future trade policies. Robotics and automation technologies are still in their infancy and depend on the collective strength of the world's nations to continue innovating for years to come.
Bill Studebaker is the Chief Investment Officer of Robo Global
Posted-In: contributorGovernment Regulations Politics Tech General Best of Benzinga
View Comments and Join the Discussion!