This Week In Cryptos: ScoreCoin, SoonCoin Make Big Moves As Buffett, Dimon, And South Korea Make Headlines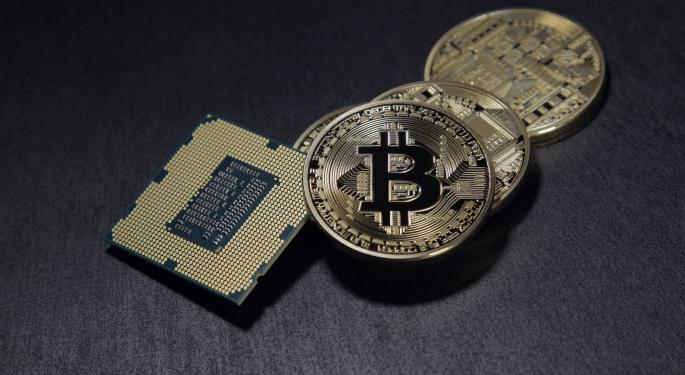 The extremely volatile cryptocurrency market had an extremely volatile week this week after a handful of impactful headlines impacted the market.
Cryptocurrency In The News
The biggest news of the week came out of South Korea. After pledging to eliminate anonymous cryptocurrency trading back in December, the South Korean government said this week it is working on a bill that would potentially bad all cryptocurrency trading whatsoever. South Korea is one of the largest cryptocurrency trading hubs in the world, accounting for up to 12 percent of all bitcoin trading, by some estimates.
On Friday, the Justice Minister reportedly softened his stance a bit, saying that the nation would carefully consider the move and coordinate with related government agencies.
Moneygram International Inc (NASDAQ: MGI) announced a new partnership with Ripple after a Moneygram buyout bid by Ant Financial was blocked by U.S. regulators.
This week, researchers also uncovered malicious software designed to mine cryptocurrency Monero and send it to North Korea.
Also this week, JPMorgan (NYSE: JPM) CEO Jamie Dimon said he regrets calling bitcoin a "fraud" back in September, and Warren Buffett said he anticipates "almost with certainty" that the cryptocurrency market "will come to a bad ending."
Biggest Winners
Here are the five cryptocurrencies with at least a $1 million market cap that have made the biggest gains over the past seven days (price as of Friday afternoon):
ScoreCoin - $8.2 million market cap, 866.1 percent gain.
Halcyon - $7.6 million market cap, 786.9 percent gain.
RussiaCoin - $31.7 million market cap, 755.5 percent gain.
FuzzBalls - $1.8 million market cap, 733.6 percent gain.
Rimbit - $2.9 million market cap, 698.7 percent gain.
Biggest Losers
Here are the five cryptocurrencies that were hit hardest this week:
SoonCoin - $1.1 million market cap, 72.5 percent loss.
Experience Points - $600.4 million market cap, 47.0 percent loss.
Visio - $3.4 million market cap, 46.4 percent loss.
PetroDollar - $2.5 million market cap, 45.8 percent loss.
DaxxCoin- $3.2 million market cap, 45.4 percent loss.
Related Links:
12 Cryptocurrencies To Watch In 2018 (Besides Bitcoin)
View Comments and Join the Discussion!
Posted-In: Cryptocurrency Fintech News Forex Top Stories Markets Movers Media Best of Benzinga