3 Ways Blockchain Technology Is Building Up Momentum To Disrupt The Services Industry Globally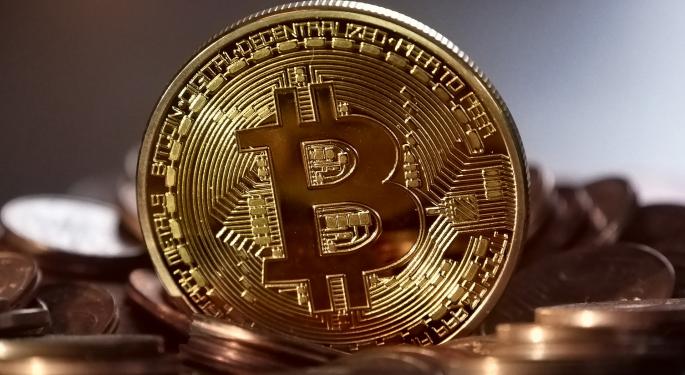 Blockchain technology started making its way into mainstream conversations in October 2008 after Satoshi Nakamato published his whitepaper on Bitcoin. By May 2010, the inherent value in Blockchain technology had been established when the first Bitcoin purchase was made. In a case of humble beginnings, 10,000 BTC was used to purchase a $25 pizza in the first documented use of Blockchain technology.
Interestingly, Bitcoin has developed to dominate the conversations that should naturally be holding around Blockchain technology. One of the main reasons people tend to focus more on Bitcoin than the underlying Blockchain technology is the speculative appeal of the cryptocurrency to traders and investors.
Blockchain has gone a long way
However, while most of the world was fixated on Bitcoin and its potential to disrupt the global economic landscape, a great deal of underground work was ongoing for the further development and refinement of Blockchain technology. In June 2014, LHVPank, an Estonian bank revealed that it was researching ways to make Blockchain secure enough for use in the financial services industry. In July 2014, the Ethereum Project began as a Blockchain platform where people can build decentralized apps. In September 2015, Visa Inc (NYSE: V), Nasdaq Inc (NASDAQ: NDAQ), Citigroup Inc (NYSE: C), and Capital One Financial Corp. (NYSE: COF) invested about $30 million in a Blockchain startup known as Chain.com.
Fast forward to September 2016, more than 40 financial services institutions started showing committed efforts to invest in Blockchain. Going forward, the World Economic Forum forecasts that about 80% of banks will have invested in or initiated a project built around Blockchain technology by 2018. This piece explores 3 ways Blockchain technology is building up momentum to disrupt the services industry globally.
1. Settling Payments
Money is the lifeblood of business and stakeholders in service-oriented businesses understand the importance of seamless payment solutions. Without reliable payment solutions, the services industry will most likely stagnate. It would require a great deal of trust for a service provider to deliver services upfront in the hopes of getting paid later and very few buyers would want to pay in advance for a service that they haven't used. Of course, escrow systems seek to lower the trust barriers between service providers and clients but such services are usually expensive for both parties.
Now, the immutability of Blockchain technology is a eye opener on its direct application to propel the services industry to a higher level. Simon Whitehouse, a researcher at Accenture notes that "Everyone is looking at it (blockchain payments), experimenting and waiting to see who moves first…There is a great complexity involved to put in a new payments infrastructure with enough players to make it worthwhile."
SETL for instance is working on an OPENCSD platform through which Blockchain can be leveraged for settlement and payments. The SETL platform is designed to be used by investors, asset managers, wealth managers, and distributors to gain consistently easy access to funds. Hence, the process of KYC between clients and businesses can be improved in order to ensure that investment flows swiftly across borders in order to take advantage of time-sensitive market information.
Last month SETL announced that it was working with four asset management firms in Europe to launch IZNES, a fun record-keeping platform built on Blockchain. Pierre Davoust, CEO of SETL France observes that "IZNES is the result of the alignment between the strong demand from asset management firms to establish a simple, effective relationship with their investors and the cutting-edge technology developed by SETL."
Interestingly, some traditional banks are taking the bull by the horns to get started on blockchain-based payments solutions that could become one of the biggest challenges facing the blockchain industry. UBS is already working on a blockchain solution called the "utility settlement coin" that can be used by stakeholders in the financial markets.
IBM is in talks with a number of banks to deploy its XYZ to speed up cross-border payments with Blockchain. Bridget van Kralingen, senior vice president of IBM Industry Platforms observes that "With the guidance of some of the world's leading financial institutions, IBM is working to explore new ways to make payment networks more efficient and transparent so that banking can happen in real-time, even in the most remote parts of the world."
Traditional financial institutions are particularly keen on getting a headstart into payments solution for the services industry. Lee Braine, CTO at Barclays PLC (NYSE: BCS) observes that "We accept that it will be quite a few years before central banks could be in the position of issuing their own digital currencies, so therefore we would look for them to be issued via an alternative means…"
2. Creating and enforcing contracts
The services industry probably wouldn't exist or survive without the instrumentality of contracts. A contract is simply a legal agreement between two or more parties in which there's an exchange of promises, rights, and obligations between the parties in return for a benefit. The creation of contracts in the current economic landscape is under the monopolistic control of legal firms and practitioners who charge exorbitant amounts to create contractual agreements. Enforcing the terms of a contract in the event of a disagreement, default, or breach of contracts is even more expensive and time consuming.
Interestingly, Confideal, a Blockchain based startup is working on a solution in which you can create and enforce contracts with Blockchain technology. Confideal is simply a user-friendly platform where you can create Ethereum smart contracts for a wide range of brands, industries, and markets. The innovative part about Confideal is that users don't need to have prior knowledge or understanding of coding in order to create contracts on the Ethereum platform.
Confideal also eliminates the need to hire legal intermediaries to draft your contracts because creating contracts is plug and play on the platform. The blockchain-based nature of the Confideal platform also makes the creation, deployment, and self-enforcement of platform highly integrated without the need to share your personal information.
Confideal will have huge direct applications in the gig economy, among freelancers, in the rental properties market (with smartlock), car leasing, and even in cryptocurrency as collateral. Small businesses will also find use for Confideal in local and international trade, making and collecting automatic payments, and collection of subscription fees. Enterprise level users will be able to leverage Confideal for long-term contracts that require installment payments, chained contracts involving derivatives, and multilateral contracts.
After a successful pre-ICO in which Confideal raised more than $650,000 in August, the team is preparing for an ICO in which it will open up the Confideal platform to select accredited investors. The ICO will open up the sale of the CDL token that will be used to facilitate contracts and other services on the Confideal protocol. Funds raised in the ICO will be used for the further development of the Confideal protocol, operations management, and customer development among other things.
3. Identity management
Blockchain will also play an important role in the services industry by providing the vital link for the identification and verification of customers and counterparties involved in contracts. In most online (and in some offline) contractual agreements, counterparties are often at loss on how to avoid doing business with criminals or illicit actors. A blockchain-based identity management solution will serve as a shared digital utility where the records of customer's identity can be recorded and updated.
David Treat, a managing director in Accenture's global blockchain business in a news report written after it partnered with the UN and Microsoft on a blockchain identity system for people with no identity papers notes "People without a documented identity suffer by being excluded from modern society… Our prototype is personal, private and portable, empowering individuals to access and share appropriate information when convenient and without the worry of using or losing paper documentation."
Selfkey is a blockchain-based solution that is working on putting users at the forefront of the identity management process. With its Sovereign ID Product, also known as Self-Sovereign ID, users can transfer value within the Selfkey ecosystem using the KEY token. The identity management process in use today are mostly paper-based, centrally based, government initiated systems. The uninspiring part is that most of the identity management systems lack the critical integration needed to make you "own" your identity. The fact that you don't own your identity also increases the risks of leaks, data breaches, and the loss of privacy when centrally managed identity systems are compromised.
With a blockchain-based identity management solution, clients can easily perform due diligence on service providers because recommendations, reviews, and ratings are immutable. More so, a blockchain ledger increases the security for homeowners when they invite service technicians into their homes because you can log when they come in and when they leave on the ledger.
Going forward, a blockchain based identity management could have direct applications outside the services industry. Governments, financial institutions, social services, and NGOs could find a way to improve their operations with a blockchain-based ledger of identities.
Photo credit: public domain
The preceding article is from one of our external contributors. It does not represent the opinion of Benzinga and has not been edited.
View Comments and Join the Discussion!
Posted-In: Bitcoin Blockchain marketacrossFintech