An Australian Entrepreneur And Ron Suber Want To Fix America's Student Debt Crisis With A Fintech Solution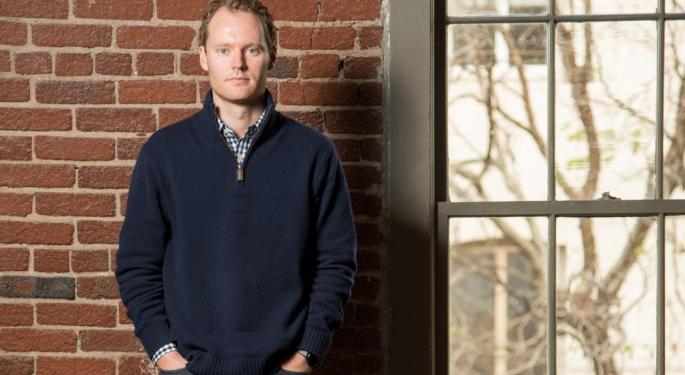 A trillion-dollar black cloud of student debt hangs over multiple generations of Americans. Student debt is delaying marriages, major purchases, home ownership and general enjoyment of life for millions of people. There's more student debt than even credit card debt.
Something's gotta give at some point, but before that happens, there are fintech companies stepping in to attempt to mitigate the damage the student debt system is causing. Some of them are importing solutions from countries that somehow don't have a massive student debt crisis.
Enter Credible CEO Stephen Dash. The Australian entrepreneur is taking inspiration from his home country's approach to offer student borrowers a marketplace of easier options to get and refinance loans. Australia has an income-based debt repayment system, and Credible's tech helps borrowers refinance to make affordable payments.
The company announced today that Ron Suber, former president of Prosper, joined Credible as executive vice-chairman to help Dash alleviate the debt crisis.
The company has integrated its technology with lenders and credit bureaus in order to present borrowers with personalized refinancing options. Pinging Credible's partners doesn't impact a borrower's credit score.
On Credible's site, borrowers fill out a survey with a handful of questions, like how much debt they incurred and which institution they attended. The survey results then help the borrower figure out which refi option is best for them.
"What differentiates us is that we're providing real choice," Dash said. "We're not [just] providing rate ranges or marketed rates."
Suber, the "mayor" of San Francisco fintech, saw value in Credible's model and consumers' reactions to it.
"The banks continue to have the lowest cost of capital and an insatiable desire for the quality, short-duration assets they need," Suber said. "Credible is able to connect both parties in a similar way that Kayak has accomplished for the travel industry."
In the first six months of 2017, more than 80,000 people qualified for loan offers through Credible, according to a press release.
If you're looking for cool fintech startups and access to top financial institutions, and are sick of attending stuffy corporate conferences, the Benzinga Fintech Summit is the event for you. Visit www.bzsummit.com for more details.
Connect with us on social media — use the hashtag #BZsummit and #Fintech to spread the word!
___________
Photo credit: Credible
View Comments and Join the Discussion!
Posted-In: Australia collegeFintech News Education Personal Finance Interview General Best of Benzinga