Global Startup Crowdfunding Platform OurCrowd Expands To India, Australia
Global Startup Crowdfunding Platform OurCrowd Expands To India, Australia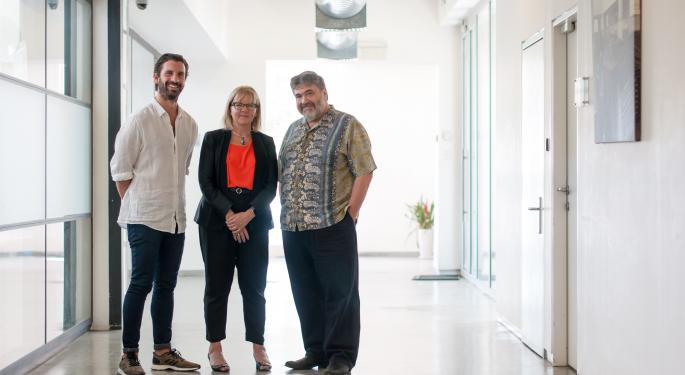 OurCrowd, an equity crowdfunding platform that allows investors to invest in private companies, announced that it was expanding into some of the world's largest markets this week. The company formally announced the launch of strategic partnerships with Reliance Private Client, a major wealth management firm based in India, and the National Australia Bank.
The partnerships allow clients of both firms to access venture capital funding from investors on the OurCrowd platform from around the world. OurCrowd's goal with the expansions is to diversify the asset classes available to global investors, said CEO Jon Medved in a press release.
Medved noted in the release that India alone saw its number of high net worth investors rise 12 percent from 2015 to 2016.
Delving Into The Partnerships, Global Expansions
"In addition to providing viable investment opportunities in these important alternate assets, we will connect the Indian investors to the global startup ecosystem via OurCrowd," said Amrita Farmahan, head of Reliance's India business.
OurCrowd also sees these alliances as ways to connect the startup scenes of the countries involved.
"[The partnership with Reliance] will also provide greater impetus to the growing economic opportunities between Israel and India, and help nurture fruitful interactions between the two startup ecosystems," said Elias Ghosalkar, OurCrowd's director of corporate development.
OurCrowd's Australian partnership expands its presence in the country, as it's operated there since 2014. The partnership adds an international flavor to Australia's rapidly-growing fintech sector, which saw nearly $700 million in investment in 2016.
NAB private bank executive general manager Christine Yates said in a press release that the rise of fintech led the bank to look for innovative partnerships.
"Technology is changing the way we do business and this shows how banks need to think differently when it comes to servicing their clients," she said.
The partnerships come four months after OurCrowd expanded into Taiwan.
Image Credit: Provided by and used with expressed permission from OurCrowd.
Posted-In: Fintech News Crowdsourcing Global Startups Tech Personal Finance General Best of Benzinga
View Comments and Join the Discussion!