Learning The Global Markets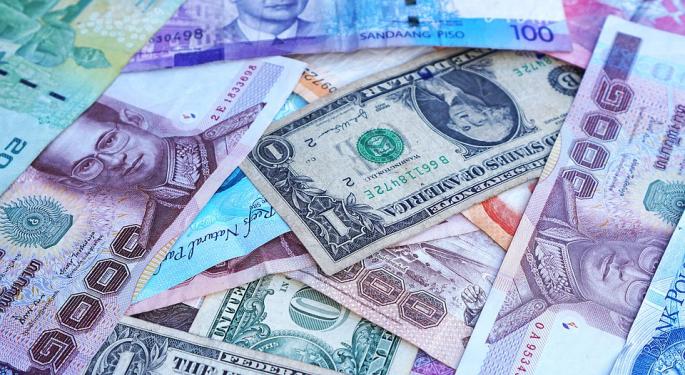 The world's largest and most liquid market is growing, fast. Between 2010 and 2016, the daily amount of money traded on the Forex market grew from $4 trillion to over $5 trillion on average, according to the Bank for International Settlement.
New ETFs that cover commodity stocks, emerging markets and basically any category of item you could imagine are constantly being introduced, and traders have more access than ever to securities that trade on a global scale. For that reason, the relevance of these global exchanges to the average trader is increasing.
Maybe you've cut your teeth trading U.S. equities and are interested in what commodity futures have to offer. Or perhaps you want to explore how forex is impacting your stake in emerging markets, or you would like to discover how cryptocurrencies trade. Finding new markets and expanding your portfolio and investing vocabulary can provide a new appreciation of the forces acting on your more familiar securities.
Luckily, there is no end to the online resources available for the curious trader. However, knowing which voices you can trust while avoiding a hegemony of opinion can be challenging, especially when wading into risk-heavy territory like investing.
The three tips below will help you begin to understand how to best approach unfamiliar markets and provide some insight on how to pick up the guidance and confidence needed to trade new securities.
Learn From Others
One of the most valuable resources when discovering how to trade in any market is to learn from those with more experience. Probing the insight of seasoned traders about the technical models underlying the behaviors in a given security or on where to find relevant fundamental news will hone your sense of the pertinent signals.
In a recent interview with Benzinga, Stan Bokov, the chief operating officer of TradingView, provided some insights on how TradingView's vast community of global traders has allowed its users to easily talk with and learn from each other.
"The mission of TradingView is to really enable that learning cycle and lateral communication," Bokov said. "As users are looking at the markets, they have the opportunity to discuss whatever they want in real time with tens of thousands of other people from all over the world in public chat rooms. Users throw screen shots back and forth, ask for feedback on ideas, or host private conversations with friends."
Trading forums or blogs serve as a similar resource for discovering the particular nuance or logic implicit in various markets movements. However, on TradingView users have the benefit of filtering through ideas related to the specific market they are interested in and can rate, follow, and chat with users who produce good ideas or novel examples.
Recognize The Fundamentals
Every trade has a time frame, an entry, an exit and identifiable patterns and signals girding those core elements. Picking up the fundamentals behind price movements, even if your end goal is to trade on technical data, can be invaluable in ferreting out the real-world events cueing the tendencies in each pattern.
Based on what Bokov has observed on TradingView, one of the most popular markets discussed and analyzed among users is Forex. The reason he provides is fairly straightforward and hints at a high-level view of the ways in which currency informs the movements of variety of assets.
Bokov said, "Forex is the common denominator across the entire world. Everyone — regardless of what else they're looking at, be it U.S. stocks or Japanese stocks, European futures or U.S. futures — is likely looking at a currency return. Because every trader knows what a currency is, even if they don't trade it, they are still watching because it does impact businesses in their country, it impacts their daily lives perhaps."
Whether you intend to trade currencies, speculate on commodities, or enter into foreign markets, that macro information can provide a huge amount of context to sentiment among global and non-domestic securities.
Do Your Homework
When first gaining exposure to a new market, it is vital to remember that you are still a novice in this environment. Despite whatever knowledge or experience you may have picked up as a domestic trader, the same physics do not apply, and you will have to adapt to the new equilibrium by watching, waiting and doing your homework.
Bokov observed how TradingView's community responded to contemporary market moves with up-to-the-minute commentary and analysis.
"It's like Wikipedia. It's complementary to anything that is going on in the market. If we're seeing a huge rally or a huge downfall, if we're seeing swings, lots of volatility, people will always talk about it, whatever the action is."
In this vein, seeking out up-to-the-minute analysis on whichever market you follow and paying attention to what others are paying attention to can provide a vital foothold in any trading ecosystem.
However, like all research, it is critical that you know your sources can be trusted and that there is accountability in their information. This can include vetted financial new sites to traders who post online — so long as the sources provide a consistent and reviewable track record in the stories they publish and the analysis they provide.
Related Links:
Terms Of The Trade: 5 Terms To Learn Before You Start Forex Trading
How Fintech Is Leveling The Playing Field for FX And Cross Border Payments
Posted-In: Fintech Education Emerging Markets Forex Exclusives Markets Personal Finance Interview Best of Benzinga
View Comments and Join the Discussion!