2016 Was A Record Breaking Year For Quicken Loans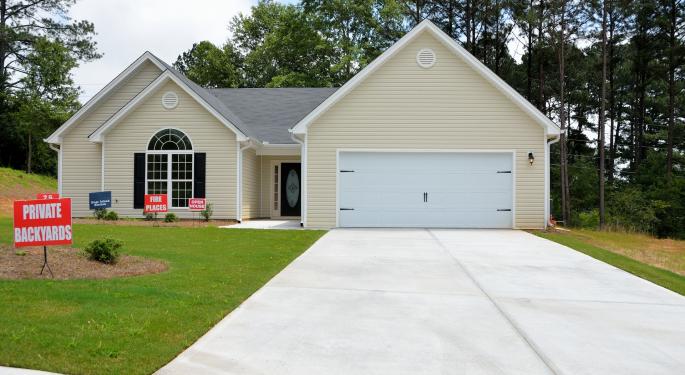 Detroit's Quicken Loans reported record business in 2016. The company delivered $7 billion in mortgage funding via its online platform and closed a total of $96 billion in loans on the year, making it the second-largest mortgage lender in the country in 2016.
Quicken kicked off 2016 with its first-ever Super Bowl ad for Rocket Mortgages, a marketing campaign that seems to have generated a lot of positive momentum for the company.
Rocket Mortgage
"Rocket Mortgage has forever change[d] the way people think about getting a mortgage," CEO Jay Farmer said. "The product has been a success in so many ways, including its strong appeal to first-time homebuyers and the ability to remove the intimidating and cumbersome aspects of the traditional mortgage process."
Profiling Rocket Mortgage Users
Quicken reports 80 percent of its Rocket Mortgage customers who used the loans to finance a home purchase were first-time buyers. Many of these Rocket Mortgage borrowers were millennials, who preferred Quicken's highly-automated and transparent lending process.
To determine whether customers qualify for a Rocket Mortgage, Quicken uses a digital verification service that includes assessment of the borrower's income, credit, assets and property valuations. The digital verification process allows many Quicken borrowers to eliminate the paperwork from the process altogether. In addition, Quicken reports that mortgage loans close 12 days faster than the industry average.
After Quicken's record-breaking 2016, the company has now closed more than $300 billion of mortgage volume since 2013.
Related Link: Dan Gilbert Has A Huge Vision For Detroit's Old Hudson's Site: The City's Tallest Building
Related Link: A Few Changes At The Top Of Quicken Loans
View Comments and Join the Discussion!
Posted-In: Jay Farmer Quicken LoansFintech News Education Personal Finance General Real Estate Best of Benzinga