WikiLeaks: The CIA 'Weaponized' Apple, Samsung And Microsoft Products For Surveillance Purposes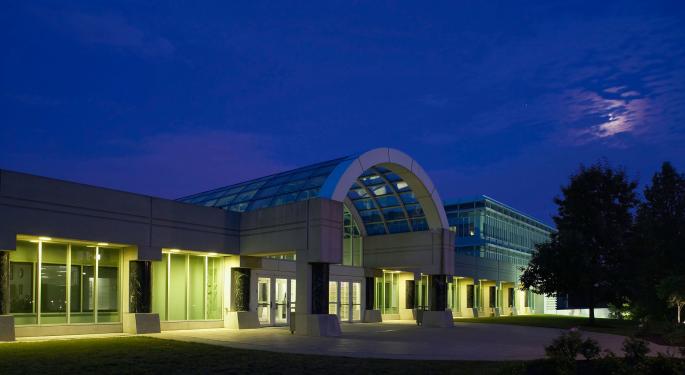 The whistleblower organization WikiLeaks revealed Tuesday a trove of over 8,000 documents detailing surveillance programs at the Central Intelligence Agency. In a press release, WikiLeaks claimed the CIA has "lost control of the majority of its hacking arsenal including malware, viruses, trojans, weaponized 'zero day' exploits, malware remote control systems and associated documentation."
The WikiLeaks release said the organization received the documents from a former government hacker.
Surveillance Capabilities
The documents describe CIA surveillance capabilities beyond even what former NSA contractor Edward Snowden revealed in his document release in 2013. The files allege that the CIA had turned many ordinary consumer products into vehicles for domestic spying.
The CIA "weaponized exploits against a wide range of U.S. and European company products, including the Apple Inc. (NASDAQ: AAPL) iPhone, Alphabet Inc (NASDAQ: GOOG) (NASDAQ: GOOGL) Google Android and Microsoft Corporation(NASDAQ: MSFT) Windows and even SAMSUNG ELECTRONIC (OTC SSNLF) TVs, which are turned into covert microphones," the release stated.
WikiLeaks also noted the CIA's surveillance program was massive in terms of computational power and human power, allegedly requiring more lines of code to run than it takes to power Facebook Inc (NASDAQ: FB).
"The CIA's hacking division, which formally falls under the agency's Center for Cyber Intelligence (CCI), had over 5,000 registered users and had produced more than a thousand hacking systems, trojans, viruses, and other 'weaponized' malware," the release stated. "Such is the scale of the CIA's undertaking that by 2016, its hackers had utilized more code than that used to run Facebook."
More Than Your Typical Report
The release also detailed specific intrusions by the CIA in products that are in many consumers' homes, such as Samsung smart TVs.
"The attack against Samsung smart TVs was developed in cooperation with the United Kingdom's MI5/BTSS," said WikiLeaks. "After infestation, [the hacking program] places the target TV in a 'Fake-Off' mode, so that the owner falsely believes the TV is off when it is on. In 'Fake-Off' mode the TV operates as a bug, recording conversations in the room and sending them over the Internet to a covert CIA server."
The release also outlines government attempts to hack car software systems and iPhones. Read the full details here.
_________
Related Link: Here's All Of Wikileaks' Bombshells Since It Was Founded 10 Years Ago
Related Link: Russian Journalists Explain How Covering President Trump Will Be Like Covering Putin
Related Link: Has Trump's Negativity On The Media Impacted Those Stocks?
View Comments and Join the Discussion!
Posted-In: News Politics Topics Legal Movers Tech Media General Best of Benzinga