Aspiration Rebuilds Investor Faith In Market With Fee-Less Transactions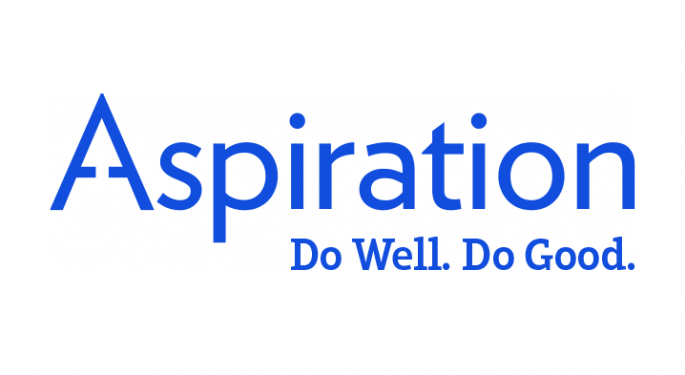 It's almost that time of year.
The 2017 Benzinga Global Fintech Awards is a competition to showcase the companies with the most impressive technology that are paving the future in financial services and capital markets.
To get you prepared for this year's awards, Benzinga will profile each fintech company that has applied. Want to get involved? Submit your company here.
For this installment, Benzinga spoke with Aspiration CEO Andrei Cherny.
What does your company do?
Aspiration is the first socially-conscious financial platform that allows people to pay what is fair. We founded the company to combat the problems of mistrust on Wall Street. Not only do we provide customers products that invest in sustainable businesses, but through our unique fee structure, Aspiration allows members to set their own fee, even if it's zero, building relationships on a foundation of shared values and trust as they navigate the market.
Currently, the mistrust of financial institutions among consumers is perpetuated through mandatory fees that unnecessarily diminish returns, regardless of how funds perform. Aspiration is unlocking a very large demographic of people who feel the financial industry is not working in their favor.
Related Link: Croudify: Utilizing Machine Learning And AI To Maximize Gains On P2P Lending Platforms
Who are your customers?
We are the bank for everyday Americans who want to keep more of their money and invest it in a smart and sustainable way.
How long have you been in business?
We have been in business since 2014.
Where are you located?
We are located in Marina del Rey, California, but offer our services to customers nationwide.
Who is your company's leadership?
Cherny has always voiced his thoughts and opinions as a leader in the fintech and banking space. After graduating from Harvard and UC Berkeley, he was hired by the Clinton Administration as the youngest White House speechwriter in U.S. history. He continued to be an adviser for the Obama administration and other high-profile political figures. He was also a financial fraud prosecutor and helped form the Consumer Financial Protection Bureau with Sen. Elizabeth Warren. After seeing the inherent mistrust everyday Americans had for financial institutions, Andrei co-founded Aspiration to create a financial institution based on trust.
Is there anything else Benzinga should know about your company?
Aspiration was featured on Fast Company's Most Innovative Company list in 2016 and Entrepreneur magazine's "100 Most Brilliant Companies" list for two years in a row. It was awarded "Best Robo-Advisor and Wealth Management" at the Benzinga Fintech Awards. Money Magazine also awarded Aspiration with "Best Checking Account" in 2015.
For another fintech profile, click here to read about how Private Wealth Systems empowers ultra-high-net-worth individuals.
If you're looking for cool fintech startups and access to top financial institutions, and are sick of attending stuffy corporate conferences, the Benzinga Global Fintech Awards is the event for you. From its first year in 2015, the competition grew to over 250 applicants and over 500 attendees in 2016.
Connect with us on social media — use the hashtag #BZAwards and #Fintech to spread the word!
Posted-In: Andrei Cherny Aspiration Elizabeth MacAulayFintech Best of Benzinga
View Comments and Join the Discussion!