I Know First: Fintech Utilizes AI And Machine Learning To Predict Market Behavior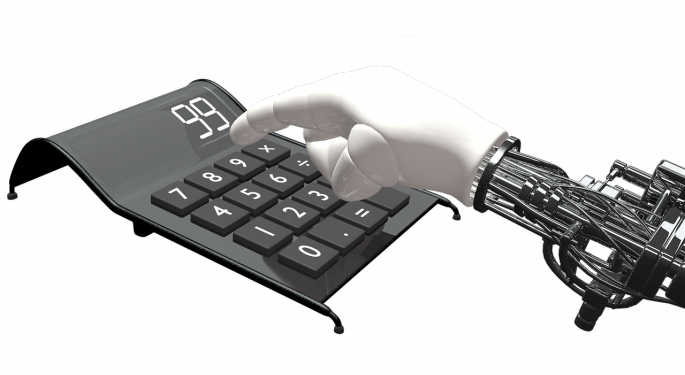 It's almost that time of year.
The 2017 Benzinga Global Fintech Awards is a competition to showcase the companies with the most impressive technology that are paving the future in financial services and capital markets.
To get you prepared for this year's awards, Benzinga will profile each fintech company that has applied. Want to get involved? Submit your company here. For this installment, we spoke with I Know First (answers have been edited for length and clarity).
Benzinga: What does your company do?
I Know First: I Know First's self-learning forecasting algorithm utilizes artificial intelligence and machine learning techniques to find relationships and patterns in large sets of historical stock market data in order to analyze and predict behavior and identify the best daily market opportunities.
Benzinga: Who are your customers?
I Know First: On the institutional side, our typical clients are family offices, hedge funds and other asset management firms, as well as banks. We also help private investors benefit from this technology by offering a variety of standardized subscriptions.
Benzinga: How long have you been in business?
I Know First: Our company was incorporated in 2011 and has been operating profitably since 2012.
Benzinga: Where are you located?
I Know First: We are headquartered in Israel. Our R&D team is located in Netanya, and operations, analytics and marketing department is based in Tel Aviv. We also have several local representatives that are supporting I Know First's business activities abroad, specifically in the United States, Italy, South Korea, the Netherlands, South Africa and Japan.
Benzinga: Who is your company's leadership? What kind of experience do they have?
I Know First: The groundwork was laid decades ago by our co-founder and current chief technology officer Lipa Roitman. He holds a Ph.D. in organic and physical organic chemistry from the Weizmann Institute of Science and was obsessed with finding order in highly complex and even seemingly random chemical processes. He succeeded by applying a wide range of artificial intelligence (AI) techniques, including neural networks and genetic algorithms.
Later, he started experimenting with his extensive AI knowledge in other fields. Together with CEO Yaron Golgher, they identified the growing need of artificial intelligence application in the capital markets.
Benzinga: Anything else Benzinga should know about your company?
I Know First: The company is entering/developing new markets in Europe and East Asia.
It is possible to train I Know First's advanced algorithmic forecasting system virtually on any local stock market. We have structured a tiered product offering, which consists of algorithmically generated forecast reports (standardized or tailored to client's needs) and development of systematic trading and allocation strategies for hedge and mutual funds as well as structuring of smart-beta or actively managed ETFs and other investment vehicles.
If you're looking for cool fintech startups and access to top financial institutions, and are sick of attending stuffy corporate conferences, the Benzinga Global Fintech Awards is the event for you. From its first year in 2015, the competition grew to over 250 applicants and over 500 attendees in 2016.
Connect with us on social media — use the hashtag #BZAwards and #Fintech to spread the word!
View Comments and Join the Discussion!
Posted-In: I Know FirstFintech Education Success Stories Startups Tech Interview General Best of Benzinga