2017: The State Of Cryptocurrencies (Part 2)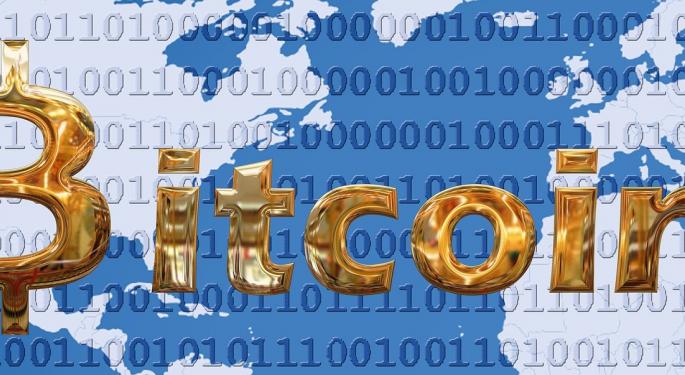 Bitcoin was trending over the past few weeks after surpassing the $1,000 threshold, hitting an all-time high, and later plummeting 20 percent in just a few hours. While aware of its existence, many readers still don't know what Bitcoin is exactly, how it works and what cryptocurrencies imply.
In the first part of this article, we shared a look at the basics of cryptocurrencies and had people in the space explain the real value and trajectory of cryptocurrencies. In this second part, we'll look into the future of digital currencies, as Bitcoin and other cryptocurrencies continue to gain traction around the globe.
A Digital Currencies World
"There are not a lot of people talking about this, but Andreas M. Antonopoulos, the most famous Bitcoin lecturer in the world, has been talking for a while about a future world where there are several cryptocurrencies, each one with its network and proof of work. However, we'll have a network – probably Bitcoin's, which will be used like a settlement layer, and then, some other layers – like they are attempting with Lighting Network. But, basically, the trend, in my opinion, is that we'll live in a world of thousands, or even hundreds of thousands, of virtual currencies that share one network [with built in incentives for those operating it]," cryptocurrencies developer Jorge Zaccaro explained.
When asked about this hypothesis, blockchain programmer Nicolás Sandller responded, "I do think that we'll evolve toward a world with multiple digital currencies. Open source technologies have a weird, lovely evolution process, where humanity works together on this kind of (codified) knowledge."
"You now have hundreds of cryptocurrencies and, even though they coexist, only Bitcoin and the other top 10 are useful, so to speak," he appended. "Every time a new cryptocurrency comes out, it has a little improvement. That improvement could be added to Bitcoin's protocol, but, since everyone wants to "discover" the next cryptocurrency, they take Bitcoin's source code, add a slight modification, and brand it as their own. However, the Bitcoin development community pays attention to that, so, what they do is try to adapt Bitcoin to those new technologies. So, as long as Bitcoin remains fresh enough so that the market doesn't flip and it doesn't lose its mining power to a new technology, it will likely remain the leader, because the cost of rewriting the API (the way you interact with the technology) and of migrating miners is very high."
Other Cryptocurrencies
"Second to Bitcoin in terms of market cap is Ethereum, which is very novel," Sanller expounded. "It is also based on Bitcoin, but its technology is so novel that Bitcoin is not even close to catching up. However, because the cost of migration, Bitcoin has a lot of time to adapt. So, in a way, I see the world using a lot of cryptocurrencies, but with this dynamic of winner takes all."
"On the other hand, some cryptocurrencies will have technologies with very specific uses, in which Bitcoin will not be interested. So, it is very likely that these protocols coexist ad eternum. In fact, that's what I think is going on with Ethereum right now," he ended.
Moral Issues
Many believe that cryptocurrencies are only useful for illegitimate and illegal transactions. However, this is not precise. So, Benzinga asked Sandller to shed some light on the issue.
"If we could create some kind of statistic regarding the amount of transactions related to human trafficking, drugs, etc., and we could compare the amount completed using Bitcoin, versus the ones completed using cash, I imagine we'd find that an overwhelming majority were done in cash," he commented.
"In fact, these sorts of crimes precede the existence of Bitcoin— And, while it is true that Bitcoin makes moving money outside of the system easier— I think we should first solve the institutional problem that allows these sorts of crimes to happen, and then we'll think about moving money. This seems like an imperfect solution to a complex problem."
"When we control transactions, it's because we can't find a sophisticated way to fight the origin of the problem," Sandller concluded.
View Comments and Join the Discussion!
Posted-In: Cryptocurrency Fintech Long Ideas Emerging Markets Forex Topics Crowdsourcing Top Stories Best of Benzinga