How Fintech Is Beating Brexit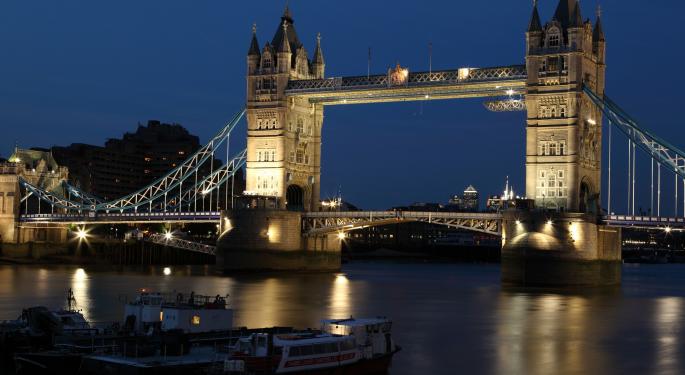 While some people within Europe's fintech industry were concerned about Brexit's impact, it doesn't appear to have caused a significant shift in the industry. At least not yet.
Investment in European fintech has grown from about $26.7 billion in 2015 to about $36.5 billion this year, according to data from Fintech Compliance. In 2013 that number was all the way down at $4.87 billion.
Specifically, some wondered whether the United Kingdom's decision to leave the EU would lead to an exodus of fintech startups away from the UK and into other fintech hotbeds like Germany. But according to the data, the the United Kingdom has $8 billion market share (£6.6 billion) in fintech, second only to the United States.
Mike Raitsyn is the founder and CEO of Bullboard, a London-based investing app geared specifically for swing traders and new traders. According to him, Brexit hasn't been the big story for startups like his.
"The main problem is everybody is trying to find the right products that are interesting," he said. "When we're talking about fintech companies...it's not about the market. It's all about the right product for the right generation. Of course, Brexit has influence on the capital markets, but we do not see any problems for business growth. The main problem for fintech companies is to find what will be relevant in this field."
Between brokerages and third party companies, there is no shortage of investing apps out there. Raitsyn explained that's why his company has placed their focus on reaching a specific audience.
"The financial markets are very complicated and not so user friendly. We've started our work to find everything that could be as simple as possible for our users that do not have experience in the financial markets. We made our product for traders not to lose their minds with all this stuff."
So where's all that money going? Raitsyn said he's seen most of the focus be on blockchain technology and roboadvisors.
"[Roboadvisors are] another big sphere that's growing quite fast for the last few years. It has big players in the field but it's still quite segmented and people still do are afraid of this because they spend 20 years saving into their account and they don't want to give all their money to a robot to manage."

Posted-In: Fintech Tech General Best of Benzinga
View Comments and Join the Discussion!