JPMorgan's Chase Sapphire Reserve Is Pretty Popular
Social Media Data Early Indicator Of Chase Sapphire Reserve Popularity
The latest data from TickerTags indicates that social media buzz predicted the huge success of JPMorgan Chase & Co. (NYSE: JPM)'s Chase Sapphire Reserve premiere credit card.
TickerTags monitors social media sites to identify trends by searching for words and phrases that appear together in social media content, such as tweets.
Related Link: Wells Fargo Blasted On Social Media Following Fraud Settlement
Last month, JPMorgan received so many applications for its Chase Sapphire Reserve card that it ran out of the metal version of the card and had to issue temporary plastic cards to customers. Message board discussions of the popular card were an early indication of its massive popularity.
In the first week of August, mentions of "Chase Sapphire" on consumer and travel message boards jumped 199 percent compared to the average daily mentions in the month of July. Social media chatter continued to pick up through August 22. At that point, "Chase Sapphire" mentions peaked at 481 percent their average July level.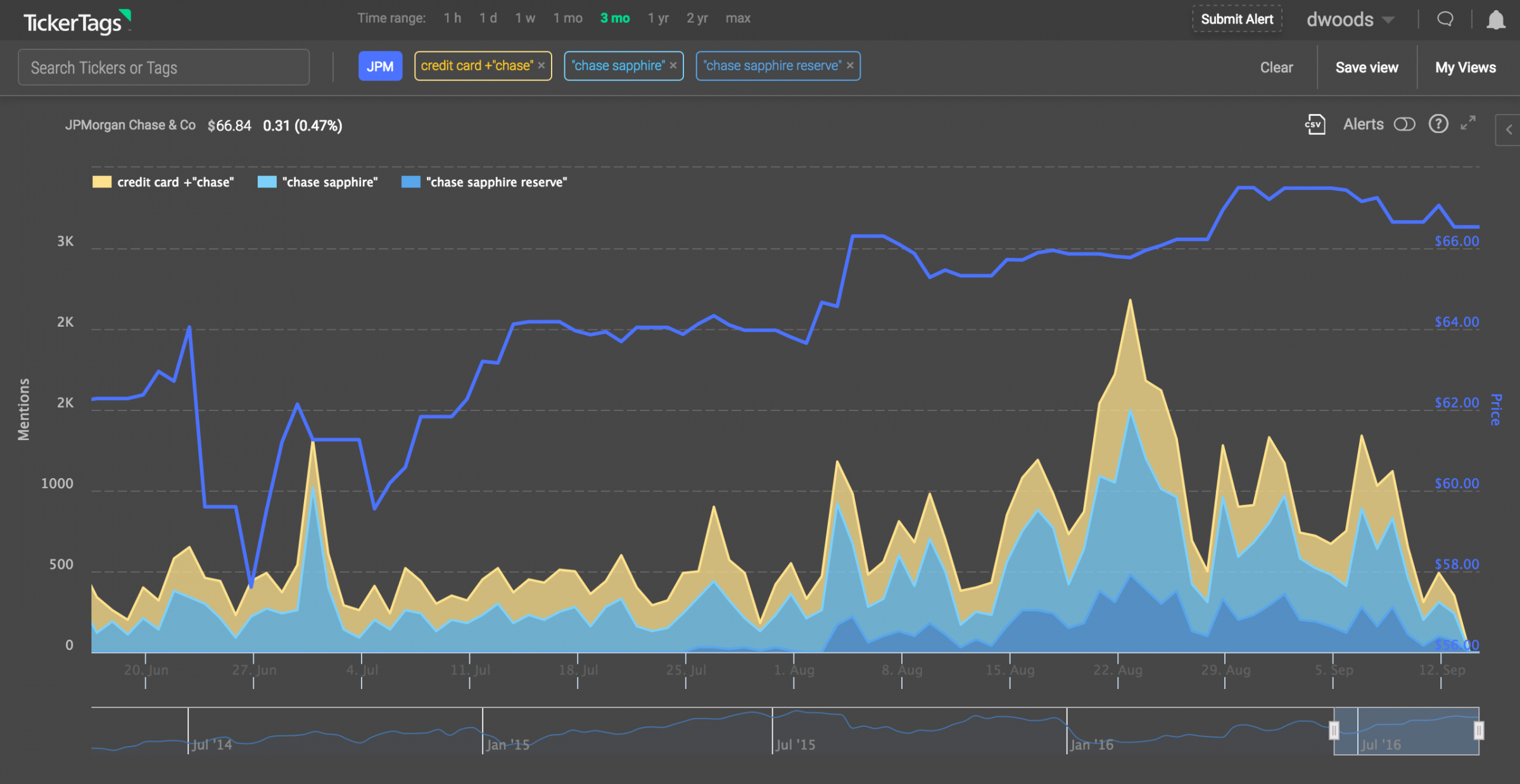 Overall for the month of August, social media buzz about Chase Sapphire more than doubled month-over-month, up 215 percent compared to July.
JPMorgan's stock has struggled along with other banks this year as the Fed continues to delay its next rate hike. The stock is up just 0.3 percent in 2016.
Posted-In: Chase Sapphire Reserve TickerTagsFintech Crowdsourcing General
View Comments and Join the Discussion!