SEC Discussion On 'Accredited Investor' Definition Could Have Major Repercussions For Startups, Crowdfunding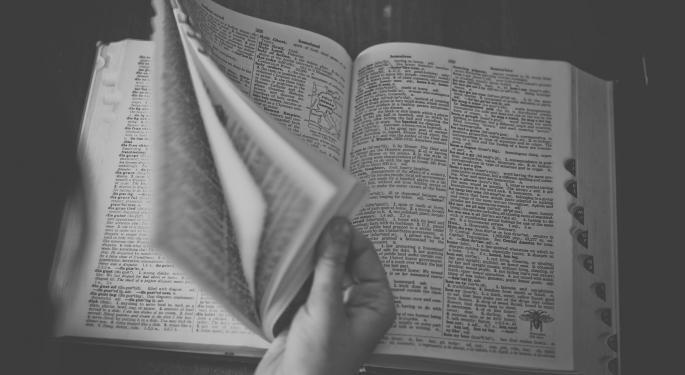 The U.S. Securities and Exchange Commission is meeting Tuesday to discuss potential changes to the definition of an "accredited investor." While this type of legal nuance may seem boring, it could have major implications on startups and peer-to-peer lenders like LendingClub Corp (NYSE: LC).
In order to qualify as "accredited," an investor must meet one of the following two criteria:
Individual income of $200,000 or more (or joint income with a spouse of $300,000 or more) in each of the last two years and a reasonable means of maintaining that income level in the future.
Net worth of more than $1 million, excluding the value of a primary residence.
As it stands, accredited investors are the only investors allowed to invest in non-publicly offered investments.
Related Link: This Fact Is "Absent" From The Conversation Around Online Lenders
The Arguments
The debate the SEC is likely having is whether are not to adjust the income/net worth requirements for an accredited investor. On one side, there's an argument to be made that the thresholds should be increased to keep pace with inflation. In fact, this was the conclusion that the SEC staff reached when it made its recommendation back in December.
Another camp believes the income/net worth standards should remain in place, but that other criteria such as education and/or experience should be considered as well.
"Put another way, they believe an individual should not have to be rich in order to qualify as an accredited investor," Crowd Funding Legal Hub's Anthony Zeoli explained.
Related Link: The Fed's Mixed Feelings On Rate Hikes
Depending on which way the SEC rules, peer-to-peer lending sites could see their pools of eligible lenders change dramatically.
If the SEC lowers the thresholds, companies like SoFi, which require all lenders to be accredited, could see an increase in lenders. If the thresholds are raised, sites like Lending Club, which have their own lower income and net worth standards for lenders, could see an influx of lenders that no longer meet the higher standards to become accredited.
And of course, peer-to-peer lenders could always choose to change their lending standards in response to any changes the SEC makes.
Did you like this article? Could it have been improved? Please email feedback@benzinga.com with the story link to let us know!
Disclosure: The author holds no position in the stocks mentioned.
View Comments and Join the Discussion!
Posted-In: alternative lending Anthony Zeoli Crowd Funding Legal HubFintech News Legal Startups General Best of Benzinga