Here's One Way To Bring Your Investing On The Go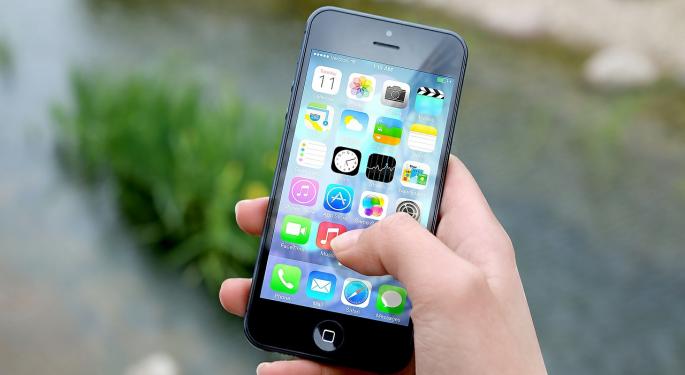 Vivek Nasta believes people need data to inform their investment decisions. He also believes in the power of mobile. Unfortunately, those two concepts seem to be contradictory. How do you get massive amounts of data to look good on a phone? That's the problem Nasta is trying to solve with Scout Finance, a research and data company that is trying to make trading and investing more mobile for today's generation.
What is Scout Finance?
Nasta: Scout Finance is a mobile app for iPhones and iPads that focuses on giving fundamental investors access to stock research and data they need on the go. It's all about enabling people who are mobile and looking deeply at stocks to get the kind of content they need to make decisions.
It really captures the spirit of where things were going. It's like how there were taxis before there was Uber. Too long people have been used to these massive desktops with 10 screens and every single piece of data under the planet jammed in front of them. And the truth is you don't need most of that data most of the time. And you don't want to be tethered by that environment.
Part of the problem is that people are so used to the calculator way of things...but we're trying to wake people up. In every other industry, mobile has really shaken the foundations of the experience both from a content perspective and experience perspective. What we're saying is why can't these best practice apply to the finance workflow.
Why he started Scout Finance:
Nasta: I got very frustrated with the tools that I had access to, as did the rest of my team at Nokia. [After being assigned to technology at Reuters], they said, "Why don't we take a mobile expert and put him in our market data land and let him find new ways to get to our customers."
[After being denied mobility in the field], "I didn't come here to be a punctuation on the rest of the show. I really believe in mobile. It's where I really cut my teeth. I'm not going to sit here and be told the only way is the desktop, because God forbid you have a choice."
I said, "I'm not going to make compromises on the data or design. That's why we started it. We didn't think this need was being addressed properly by the Goliaths of our industry."
What kind of data do they provide?
Scout Finance makes it a point to consolidate data in a way that matters. For example, they'll go through earnings reports in real time and compare numbers that were mentioned in one call with numbers that were mentioned in the same call last year at the same time.
Learn how you can take your investing on the go at scoutfin.com or by searching for their app on Apple devices.
Posted-In: Scout Finance Vivek NastaFintech Entrepreneurship Exclusives Tech Interview General Best of Benzinga
View Comments and Join the Discussion!