AccuShares Launches Revolutionary VIX ETFs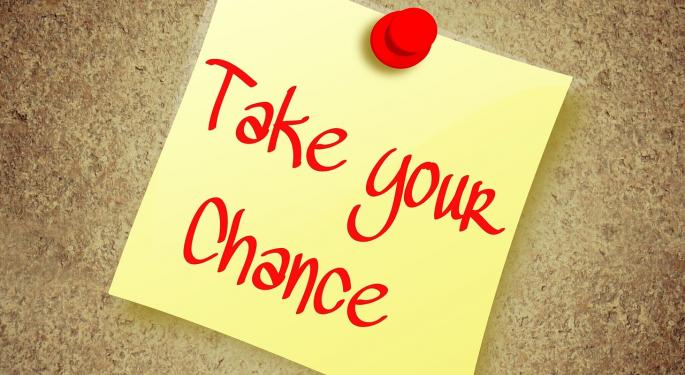 Traders are always looking for new ways to gain an edge in the market, and the debut of two new volatility-linked ETFs from AccuShares certainly meets that need.
On Tuesday, the AccuShares Spot CBOE VIX Up Shares (NASDAQ: VXUP) and AccuShares Spot CBOE VIX Down Shares (NASDAQ: VXDN) became available to trade on the NASDAQ exchange. These new funds offer a unique structure that is designed to provide pure-play exposure to the CBOE VIX Volatility Index without the heavy costs and inefficient structure of current offerings.
Function Of The New VIX ETFs
VXUP and VXDN function by creating and redeeming shares in the opposing fund rather than by owning VIX futures contracts, which have to be continually rolled forward. This helps eliminate the tracking errors caused by contango and backwardation, along with the cost of the futures rolls themselves.
Related Link: Volatility Indices: Introduction To A Series
These two funds are essentially bolted together at the hip, which allows for a more efficient flow of capital and transparent fee structure for shareholders. Each month, these ETFs will distribute index returns and reset share values in order to keep prices from deviating from the spot VIX index.
What Makes Them Unique
Investors that want to bet on a spike in stock market volatility might want to consider owning VXUP, while those that believe volatility will subside could consider VXDN. Both funds charge a management fee of 0.95 percent.
In addition, VXUP and VXDN offer straight-forward tax reporting in the form of a 1099 rather than a pernicious K-1 from partnership activity that is common among ETFs that trade in the futures markets.
Jack Fonss, Chief Executive Officer and co-founder of AccuShares noted that "AccuShares set out to challenge conventional wisdom about how investors can seek to gain exposure to volatility and other hard-to-access asset classes. We spent two years researching and developing an ETF structure that we believe levels the investing playing field and brings complete transparency to the ETF transaction."
Related Link: Volatility Indices: Google
Volatility-Linked, Exchange-Traded
The new AccuShares ETFs are taking aim at the cumulative $3.2 billion that is currently invested in volatility-linked exchange-traded products such as iPath S&P 500 VIX Short Term Futures TM ETN (NYSE: VXX) and Credit Suisse AG - VelocityShares Daily Inverse VIX Short (NASDAQ: XIV). Despite the unconventional nature of these funds, there is clearly a high level of demand for daily liquidity in the VIX marketplace.
Disclosure
Investors considering these products should be forewarned that volatility-linked indices are not for the faint of heart. They are generally used by sophisticated traders and institutional investors to hedge bets in the stock market. By their nature, these funds can be unpredictable and non-correlated to traditional stock or bond market returns.
Image Credit: Public Domain
Posted-In: CBOE VIX Volatility Index Jack FonssSector ETFs Short Ideas Specialty ETFs New ETFs Trading Ideas ETFs Best of Benzinga
View Comments and Join the Discussion!