Podcast: How To Know If You Should Invest In A Stock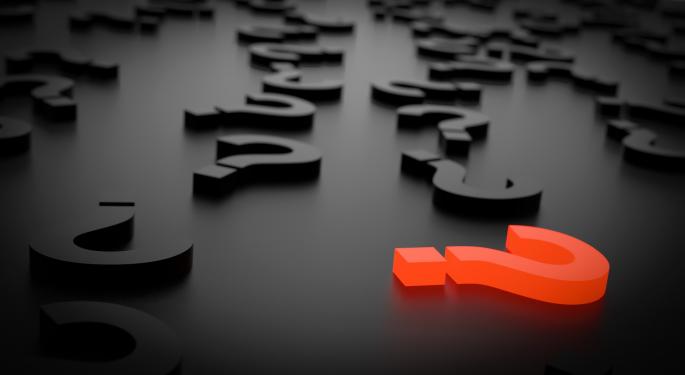 Benzinga has partnered with Fidelity to bring you the Fidelity Investing Podcast, a podcast that offers quick insights from Fidelity subject matter experts about the world of investing. Conversations will last around 10 minutes and will cover everything from how to place an order to what to look for in a stock. Subscribe to the podcast on iTunes, Google Play, SoundCloud, Stitcher or TuneIn.
On this episode of the Fidelity Investing Podcast we sit down with Fidelity Regional Brokerage Consultant John Deyeso to learn how to go about analyzing a stock as a potential investment, metrics that are important to pay attention to, and tools you can use to confirm an idea.
What Makes A Good Stock?
Let's say you've identified a stock of interest. Maybe you like the company and product, but you aren't sure about the stock. What do you do? At a high level, a fundamental analysis of a stock starts with three things, according to Deyeso: revenue, expenses/liabilities, and based on those two factors, earnings.
"What's their ability to generate earnings, and are they growing those earnings over time?" Deyeso said. "That'll give us a very good idea of whether this company is successful."
4 Metrics To Watch
So how do you do that? Well you can look at a company's financial statements, but for people without the time or knowledge to dig into those, Deyeso offered 4 metrics to gauge a stock by
Valuation- looking at the stock's current price and deciding whether it's a good value right now
Quality- the quality of earnings relative to its peers. I.e. are they the result of higher sales and lower costs, and are they sustainable?
Growth Stability- how stable the earnings and cash flow have been over time
Financial Health- looking at a company's debt and interest obligations as they compare to revenue.
"If you think about it in terms of personal finance, if I'm making $10 and my obligations are $9 that is a certainly burdensome debt burden," he said. "So I have to make sure that I can meet obligations, that I can then generate excess returns or earnings over time."
How To Know If You're On The Right Track
For many investors, the biggest hurdle is lack of confidence. Getting an investment idea is one thing, but knowing whether others agree or disagree can be the difference between investing in a stock and not.
To solve for that, Deyeso suggests looking at the opinion of professional independent research analysts.
"They'll do an assessment of the revenues, the expenditures and the earnings, and give you an opinion of whether they would buy, sell, or hold the security over a given time," he said. "You're going to be able to see their narrative and compare it to yours. If you think it's a buy for a number of opinions, maybe they're confirming it's a buy with you. But what are their reasons for putting that buy forward? And so you can look at those side by side, and you're either going to be confirming your investment ideas, or you might be finding new investment opportunities, or walking away from some."
You can hear all of John Deyeso's advice on filtering through the world of stocks in the full episode. And be sure to follow Fidelity Investing on Soundcloud for new episodes of the Fidelity Investing Podcast.
These tools mentioned above can be found on the S&P Capital IQ Fundamental Analysis and the Research Reports widgets on Stock Snapshot pages for Fidelity customers.
Posted-In: Education Fidelity fidelity investing podcastBe Your Own Boss Personal Finance General Best of Benzinga
View Comments and Join the Discussion!