US GDP Plunges 32.9% In Historic Q2 Contraction Fueled By Coronavirus Pandemic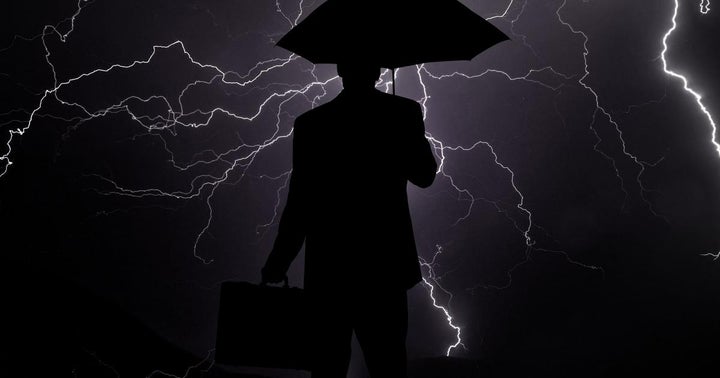 U.S. gross domestic product from April to June plunged 32.9%, the Commerce Department said Thursday.
While the figure is better than the 34% drop economists expected, it's the worst economic contraction on record in the U.S.
What The GDP Drop Means: The GDP is a calculation of all goods and services produced by a country in a given time frame. Much of the economy's GDP is driven by consumer spending.
The 32.9% annualized decline in GDP in the second quarter is more than three times larger than the previous record quarterly contraction, and this underscores the unprecedented hit to the economy from the pandemic, Andrew Hunt, U.S. economist from Capital Economics, says in an emailed note.
It will take years for the damage to be fully reversed, the economist says.
The economic downturn and the fall in GDP was driven mainly by a 34.6% plunge in consumption, as the lockdowns in late March and April forced many consumers to stay at home. Services consumption was down by a massive 43.5%.
"Investment was a bit weaker than we had anticipated, with business investment falling by 27% and residential investment down by nearly 40%, although the latter is clearly now rebounding rapidly," says Hunt.
Exports plunged by 64% on an annualized basis, with imports down by 53%, but this meant net trade made a positive contribution to GDP growth, according to Capital Economics. But it was more than offset by a huge 4% drag from inventories.
"The fiscal stimulus contributed to a 2.7% rise in government spending, although that would have been bigger in the absence of a 5.6% drop back in state and local spending, which is likely to be an ongoing drag as revenue shortfalls force authorities to slash budgets," Hunt says.
Activity Rebounding In Q3: Activity has rebounded strongly in May and June, setting the stage for a strong rise in GDP in the third quarter, the economist says.
"We'll get a better idea when the monthly consumption data for June are released tomorrow, but we currently expect it to be more than 20% annualised."
With the resurgence in coronavirus cases that's underway, a V-shaped recovery is unlikely, according to Capital Economics.
Related Link:
© 2021 Benzinga.com. Benzinga does not provide investment advice. All rights reserved.
---