Cantor Predicts 5 More States Will Legalize Cannabis By 2022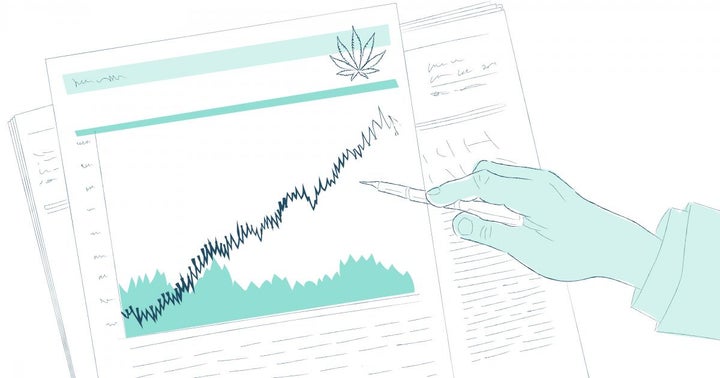 Financial analysis firm Cantor Fitzgerald released a report on Wednesday which estimates that Arizona, New Jersey, New York, Pennsylvania and Connecticut will legalize recreational cannabis sales in the next two years.
Analyst Pablo Zuanic calculates that these new states will add $3.5 billion in market potential for cannabis MSOs and other smaller players.
Curaleaf, Green Thumb and Cresco to Lead the Game
According to the report, the three companies best positioned to take advantage of these new markets could grab 15% of the proposed growth each, averaging about $500 million. These are:
Curaleaf (CSE:CURA) (OTC:CURLF), who is ready to implement strategies in all five states, and would increase revenue by 60%.
Green Thumb Industries (CSE:GTII) (OTC:GTBIF), who can attack all markets but Arizona, and would double its sales.
Cresco Labs (CSE:CL) (OTC:CRLBF), who is ready to operate in Pennsylvania, New York and Arizona, and would also double its sales.
Cantor expects other established MSOs to make acquisitions in those states. The firm predicts Acreage Holdings (CSE:ACRG) to also benefit from these new markets to a lesser extent.
This prediction falls in line with Acreage's new strategy for the medium-term. In a recent talk with Benzinga, the company's new interim CEO Bill Van Faasen explained how Acreage is redirecting its focus to the Northeastern region.
TerrAscend (CSE:TER) (OTC:TRSSF) and Jushi Holdings (CSE:JUSH) (OTC:JUSHF) also have exposure to these territories but are not covered by Cantor.
Red Tape May Delay Sales Debuts
Although these five states are in line for legalization soon, Cantor doesn't expect any legal sales to be allowed until 2022.
Even in Arizona and New Jersey, where voters are widely expected to make recreational cannabis legal this November via Ballot vote, sales are likely to be delayed due to post-legalization licensing and regulatory processes.
This conclusion comes from looking at the experiences of other legal states. In Massachusetts, for instance, adult-use cannabis was legalized via the ballot box in November of 2016, and legal sales did not register until November 2018.
Michigan showed a faster process, but still lengthy. Voters approved recreational cannabis in November 2018, and sales started 13 months later, in December 2019.
Taking into consideration that recreational stores won't open until 2022, Zuanic estimates that by June 2022, the annual market for cannabis will be of $1.1 billion in Pennsylvania, $730 million in New Jersey, $690 million in New York, $600 million in Arizona and $300 million in Connecticut.
Lead image by Ilona Szentivanyi. Copyright: Benzinga.
© 2022 Benzinga.com. Benzinga does not provide investment advice. All rights reserved.
---