Munster: 'Elon Musk's Desire To Win Every Battle May Cost Him The War'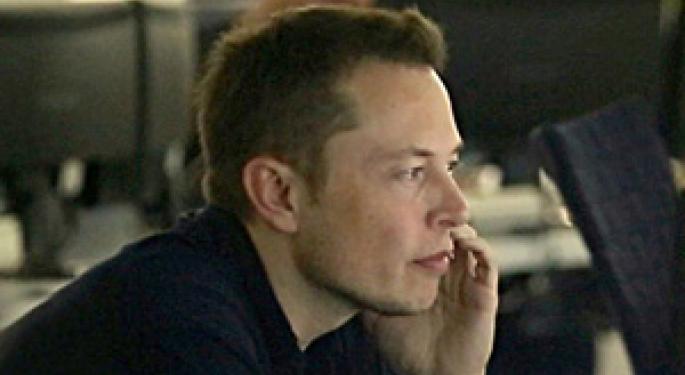 Last week, Tesla Inc. (NASDAQ: TSLA) CEO Elon Musk faced scrutiny for his tweets bashing the SEC just days after his securities fraud settlement. Loup Ventures' Gene Munster weighed in on the erratic CEO's behavior.
What Happened
"Elon Musk's desire to win every battle may cost him the war," Munster said in a Tuesday post. Ever since the initial go-private exclamations back in August, it's easy to say Twitter Inc. (NYSE: TWTR) is the source of the CEO's problems. Munster, however, says the site is simply a dangerous megaphone demonstrating a deeper issue.
"People don't often change, so our goal here isn't to give Musk advice about how to be better. He's gotten plenty of that over the past several months. Our goal is to form a thesis around why Musk acts the way he does and leverage that perspective into how we should think about Tesla," Munster explained.
The core of the issue transcends Musk's tweet rants, his cannabis use or his odd decisions -- it's his unwillingness to fail.
Why It's Important
Musk's ability to build Tesla and SpaceX illustrates both his unstoppable mindset and his inability to have authority, Munster said.
"Musk feels he has to win every battle because a loss could be an existential threat for his companies. That mindset is critically useful in the early stages of building game-changing companies, but in excess can turn detractors into arch rivals marked for destruction (short sellers) and those who otherwise interfere into collateral damage (Unsworth, the SEC)."
Tesla shares closed Tuesday at $262.80. The stock is down 18 percent in 2018.
What's Next
According to Munster, success is possible if Musk implements a few changes, such as:
Dropping the "me against the world" mentality.
Improving recruiting and team-building.
Maintaining integrity and resisting the urge to pick fights.
Investor and magnate Richard Branson also offered advice to Musk, urging the CEO to "learn the art of delegation" and to "find a fantastic team of people around him." Branson also mentioned the importance of finding time for yourself, your health and your family, according to Business Insider.
"We've spent a lot of time considering the wildcard element of Excessive Elon and how it impacts Tesla. Long term, we're still bullish about the prospects for the company. We still believe Tesla has the best electric vehicles on the market and will for the foreseeable future," Munster said.
"However, it's impossible to separate the short-term consequences of Musk's actions from the company's long-term prospects."
Related Links:
The Street Weighs In On Musk's SEC Settlement
Tesla 'Uniquely Positioned To Lead In Ecosystem,' Macquarie Says In Bullish Initiation
Photo credit: Public domain.
View Comments and Join the Discussion!
Posted-In: Elon Musk Gene Munster Loup VenturesAnalyst Color Psychology Top Stories SEC General Best of Benzinga