Veteran Trader Talks JPMorgan, Brokerages And Order Flow: Majority Of The Money Is Now Being Made In Kickbacks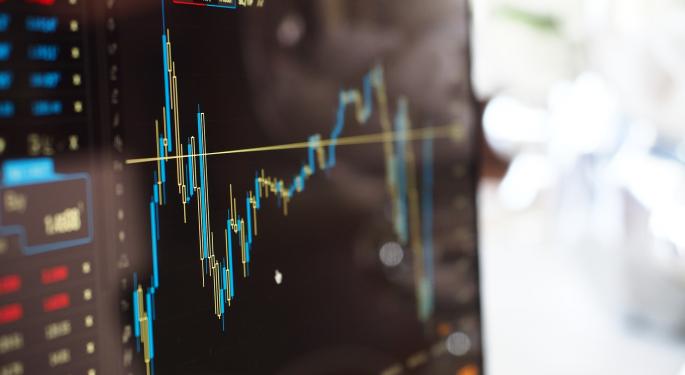 Online broker stocks took a hit Tuesday after CNBC reported JPMorgan Chase & Co. (NYSE: JPM) will introduce a new free trading service that will be available to its 47 million online and mobile banking customers starting next week. PreMarket Prep co-host Dennis Dick discussed the progression to $0 trading fees on Tuesday morning's show.
Nothing Is Free
According to Dick, traders can expect more large institutions to following in JPMorgan's footsteps. He said brokers have found an even better way to make money from retail trading activity than commission fees.
"They're all going to free," Dick said. "The majority of the money is now being made on the back-end in kickbacks. If you read your fine print, they sell your order flow."
Dick said marketable orders are the ones that get sold (rather than limit orders) because off-exchange market makers can trade against those orders with virtually no risk.
Who Gets Hit?
"The only problem I have with that is that the limit orders that are sitting on the exchange sit there unexecuted a lot of times because you've got other participants that just jump the whole queue by getting the marketable flow," Dick said. "It's the market makers on the exchange that actually get hit."
For example, Dick said if he puts a market order out to buy a stock at $46 and he's the only bidder at that price, if a marketable sell order comes from one of the discount brokerages, they can match his price.
"I'm the one taking the risk. They'll lean on my order for protection and match my order at $46. That's why there's so much advantage. I'd love to buy order flow, too," he said.
See Also: Best Online Brokerages
Not A New Idea
Dick said the idea of buying order flow isn't a new idea. In fact, he said one of the first people to employ the technique is now one of the most infamous Wall Street names of all time.
"Bernie Madoff created payment for order flow back in the 90s, and then everybody got involved," Dick said. "But it was big orders back then. Now it's every little 100-share lot."
At the end of the day, Dick said Madoff's idea of purchasing order flow has served to reduce comission fees to zero, but it has increased market spreads, particularly among small-cap stocks, and it has tilted the trading game even more against the average retail trader.
Price Action
Shares of the following brokers all traded down on the day:
Listen to the full discussion at 2:24 in the clip below.
PreMarket Prep is a daily trading show hosted by prop trader Dennis Dick and former floor trader Joel Elconin. You can watch PreMarket Prep live every day from 8-9 a.m. ET here. The replay can be found on Benzinga's YouTube channel, and the podcast is on iTunes, Google Play, Soundcloud, Stitcher and Tunein.
View Comments and Join the Discussion!
Posted-In: Bernie Madoff Dennis Dick Fidelity PreMarket PrepEducation Top Stories Markets General Best of Benzinga