A New Short Report Claims Transenterix's Senhance System Is A 'Commercial Flop'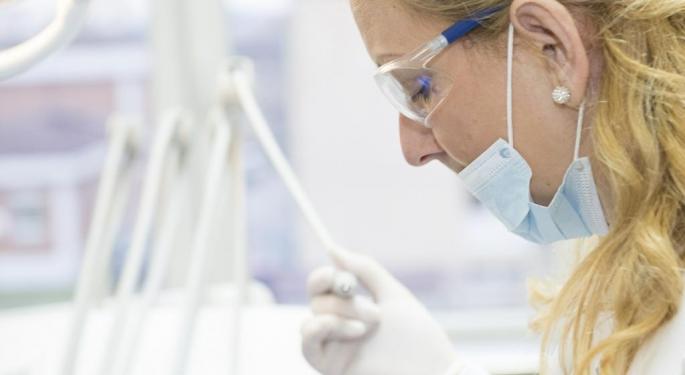 A new report from White Diamond Research throws some shade on Transenterix Inc (NYSE: TRXC) and its Senhance System. Transenterix stock is up 111 percent since it gained FDA approval for Senhance in October, but White Diamond says European doctors have nothing but bad things to say about the surgical system.
According to White Diamond, Transenterix has been aggressively marketing the Senhance system in Europe since late 2015 and has delivered lackluster sales results.
"We have reached out to over 100 European surgeons who use the da Vinci surgical robot," White Diamond said. "The surgeons' opinions on the Transenterix Senhance System were almost all negative."
The firm argues that, even if Transenterix were to somehow make it to $100 million in sales thanks to the Senhance System, its 40 percent margins would still result in an overall net profit loss of at least $30 million.
White Diamond has a short position in the stock with a 75-cent price target.
'Easy Short Opportunity'?
White Diamond said that, even in the best-case scenario for Senhance in the U.S., Transenterix stock is still one of the most overvalued stocks in the market.
"We recommend shorting shares, and with the company's large float and relatively large market cap, we think this is an easy short opportunity," White Diamond wrote.
White Diamond isn't the first short seller to notice a potential opportunity in Transenterix. TheStreetSweeper in October recommended shorting the stock and said it had at least 60 percent downside ahead
However, Stifel analyst Rick Wise said U.S. surgeons "appeared to react positively to Senhance's differentiated feature set/attractive economics," a claim that appears to contradict White Diamond's conclusions.
Transenterix will be presenting at the Stifel Healthcare Conference Tuesday at 5 p.m. ET.
Stock On The Move
White Diamond says Transenterix's recent move isn't surprising given the stock's history of short-term pops following positive headlines. Even the most recent rally, which pushed the stock as high as $5.00 earlier this month, has cooled as the company has used the opportunity to sell shares of stock via an at-the-market offering.
The recent rally has been triggered by optimism about the Senhance System, but White Diamond says the technology's lack of traction in Europe has made it a "commercial flop."
Transenterix's stock on Tuesday was under selling pressure even before White Diamond's report was posted on Seeking Alpha.
At time of publication, it was trading down about 9.8 percent at $2.86.
Related Links:
Is Transenterix Really A Threat To Intuitive Surgical?
Posted-In: TheStreetSweeper White Diamond ResearchShort Sellers Short Ideas Price Target Top Stories Trading Ideas Best of Benzinga
View Comments and Join the Discussion!