Understanding The Crypto Debate -- In 5 Bullets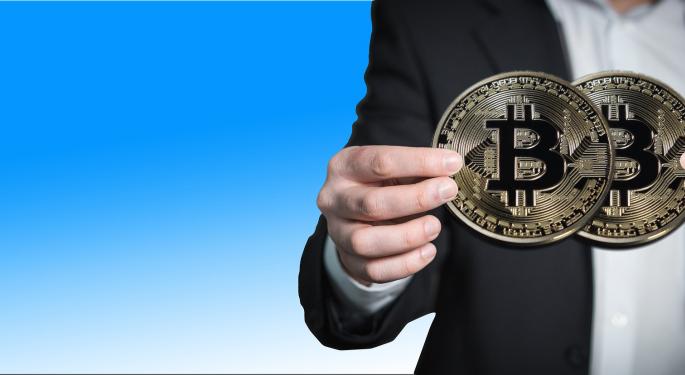 Taking the stage at CNBC'sDelivering Alpha conference, JPMorgan Chase & Co. (NYSE: JPM) CEO Jamie Dimon issued an epic diss to bitcoin, calling it a fraud.
Following Dimon's comments, JPMorgan analysts dove into the cryptocurrency, weighing in on the skyrocketing bitcoin's viability and questioning if it is an new asset class or a pyramid scheme.
What Are Cryptocurrencies?
With hundreds of cryptocurrencies in existence, valuing over $150 billion, it is time to clearly define what they actually are.
Amid several sell-side market strategists weighing in on the value of investing in Bitcoin after seeing a meteoric rise in its value, JPMorgan analyst Marko Kolanovic gave his take on the cryptocurrency's viability.
"The concept of digital currencies [is] fascinating from a technological point of view. It is likely that some of these technologies will become very valuable. The supply of cryptocurrencies is not controlled by central banks, and they can be used to avoid capital controls, enable tax evasion, or fund transactions on the dark web," said Kolanovic.
Are They Currencies?
The short answer is no.
"Currently, there are few legitimate reasons to use cryptocurrencies apart from speculation," said Kolanovic.
The assertion that Bitcoin offers lower transaction costs is inaccurate given its volatility of ~100%. Because an assets transaction cost is almost always driven by its volatility as opposed to its processing fees. Kolanovic does not believe it is possible to value cryptocurrencies as traditional currency because there is no underlying economy to link them to.
Related Link: Jamie Dimon: Bitcoin Is Stupid
"There is no economy to assess supply/demand for its goods and services, there is no fundamentally driven inflation, there are no rate differentials. Perhaps more importantly, there is no organized power behind this currency to ensure its long-term viability," he said.
Are They Commodities?
While having government backing is not necessarily needed to be a considered a commodity (i.e., gold), Bitcoin clearly has not been around long enough to see if it can stand the test of time.
"Should one look at cryptocurrencies as an alternative to Gold rather than country backed currencies? While there is no government to back up either gold or cryptocurrencies, gold has a track record of outliving governments and being used as a store of value going back to the beginning of civilization," said the analyst.
Bitcoin simply does not possess the scarcity of gold given how many new cryptocurrencies have come about since the bitcoin surge.
Can They Default?
If cryptocurrency's prevalence increases to the point where it starts competing with traditional country currencies, they would be quickly regulated or outlawed, according to JPMorgan.
China has already followed suit in banning the trading of bitcoin.
"Even if the cryptocurrencies don't threaten governments primacy on monetary issues, their use may irritable enough to prompt a government crackdown."
Are They Pyramid Schemes?
While initial mining of bitcoin requires minimal effort, the benefits for subsequent participants start to diminish, mimicking that of a pyramid scheme.
"Mining becomes progressively more difficult, and eventually unprofitable, marking the likely end of a scheme. A way around this in Pyramid schemes is to bypass the chain and start a new one of your own," said Kolanovic.
While the analyst did not speculate on whether Bitcoin will go up or down in the near-term, over the long haul, "the history of currencies, governments and financial fraud tells us that the future for cryptocurrencies will likely not be bright," concluded Kolanovic.
Related Link: El-Erian Says Bitcoin's Fair Value Is Half Of Its Current Value
Posted-In: BitcoinAnalyst Color News Forex Events Markets Analyst Ratings Media Best of Benzinga
View Comments and Join the Discussion!