1 In 4 US Households Is Financially Supporting An Adult Resident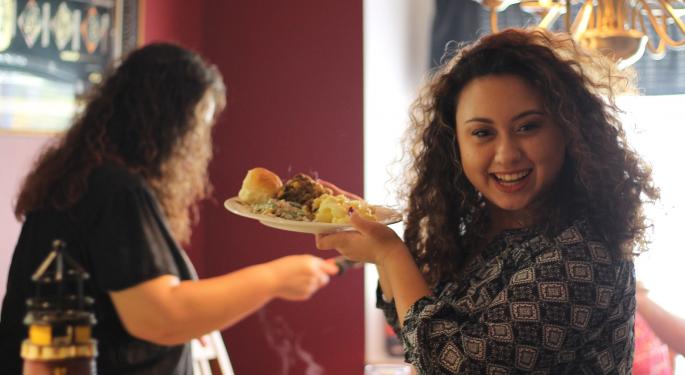 A recent survey from Raymond James found that a surprising number of American households are supporting more than just children. In July, Raymond James conducted a survey of 1,000 American adults between the ages of 45 and 64 and found that more than one out of four American households is financially supporting ether en elderly parent or an adult child.
While supporting aging parents has always been a responsibility for adults, analyst Scott Brown said the rise in the number of financially dependent millennials is partially a result of economic phenomena.
"Wage growth has been relatively stagnant, and we've seen education expense rise, particularly after the recession," Brown wrote.
Gig Economy Takes Its Toll
E-Trade Vice President of Investment Strategy Mike Loewengart says it can be tough for young Americans to get a solid foothold in today's economy.
"They haven't had the best job market, they haven't been the best paid," Loewengart said. "It all combines to create a somewhat unsettling mindset for this age bracket."
Related Link: 9 Financial Steps Every College Graduate Should Take Immediately
One TD Ameritrade survey found that 37 percent of recent college graduates moved back in with their parents following their graduation.
Communication Is Key
For parents with an adult child intending to move back in, Brown says communication, clear expectations and a long-term plan should all be part of the equation.
Some millennials are taking advantage of the opportunity to move back in with parents to get their long-term finances on track. Millennials not burdened by expenses such as food and rent can save a larger portion of their paychecks to make a down payment on a house.
"It is very challenging for people starting out," Ogorek Wealth Management chief investment officer Tony Ogorek says. "Any strategy they can employ to reduce debt and allow them to save is great."
More Than Just Money
For many millennials, money is about much more than what they can and can't buy. A recent E-Trade survey found that more than half of Americans aged 25 to 34 said financial worries negatively impact their health and personal relationships.
Posted-In: E-Trade Mike LoewengartAnalyst Color Psychology Economics Analyst Ratings Personal Finance General Best of Benzinga
View Comments and Join the Discussion!