Explaining The Price Discrepancy Between Viacom's Share Classes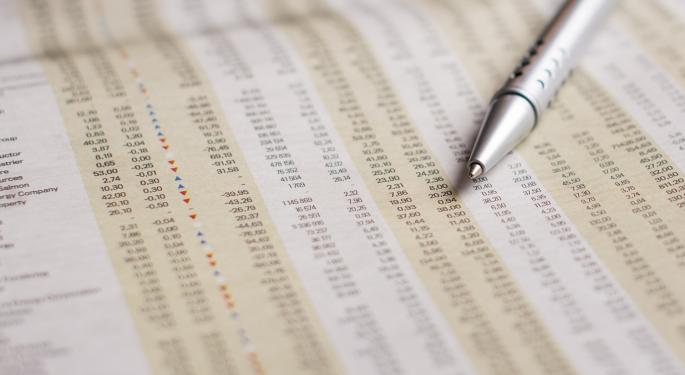 Google parent company Alphabet Inc (NASDAQ: GOOG) (NASDAQ: GOOGL) has had another strong year thus far into 2017, and its stock is up roughly 20 percent to around $946. Or is it? The shares that trade under the ticker GOOG are also up about 20 percent year to date, but trade at just $928 per share. What is the difference between the two tickers and why are GOOG shareholders getting the short end of the stick?
A Classy Discussion
On a recent episode of Benzinga PreMarket Prep, a caller asked host Dennis Dick why Viacom, Inc. (NASDAQ: VIA) shares are trading so much higher than Viacom, Inc. (NASDAQ: VIAB) shares.
Viacom holds a special place in Dick's heart, because at one point in his trading career, he traded the two classes of Viacom stock exclusively.
"I traded so much Viacom, VIA, that at one point I was doing 10 percent of the volume per day," Dick said.
"I always used to say whenever the VIA would get below the VIAB, I would automatically buy it because the VIA has voting rights and VIAB doesn't have any voting rights."
Related Link: Follow The Money: 5 Summer Blockbuster Media Deals
While the two classes of stock at one point traded within cents of each other, the spread between the two has widened significantly in recent years. On Tuesday morning, the VIA class was trading at around $37.50, while the VIAB class was trading at just $30.87.
"I have no idea why they put so much more premium on the voting rights now," Dick concluded. "I don't get it."
Google's Unique Situation
While Viacom's spread between its two share classes is much more pronounced than Google's the same dynamic is at play. Google actually has three classes of common shares: Class A (GOOGL), Class B (which do not trade publicly) and Class C (GOOG).
Google underwent a stock split back in 2014 during which it created the three share classes, and the company divided the voting rights as follows: Class A shareholders get one vote per share, Class C shareholders get no votes at all and Class B shareholders get 10 votes per share.
Since Class B shares are held exclusively by company insiders such as co-founders Sergey Brin and Larry Page, the share classes created a way for company insiders to maintain a much larger say in the direction of the company than their ownership stakes suggest.
The Value Of A Vote
For most average retail investors, 100 or 1,000 shares worth of voting rights isn't going to be enough to swing a shareholder vote one way or the other. However, those voting right certainly hold value in the market, as the widening chasm between VIA and VIAB has demonstrated over the past 15 years. Perhaps with the future of Viacom's traditional cable TV business looking more uncertain than ever, the market is anticipating some crucial shareholder votes on the horizon at some point that could play a major role in the company's long-term fate.
Listen to the full PreMarket Prep episode below.
View Comments and Join the Discussion!
Posted-In: Dennis Dick PreMarket PrepAnalyst Color Analyst Ratings Best of Benzinga