Why This Is Not The Tech Bubble All Over Again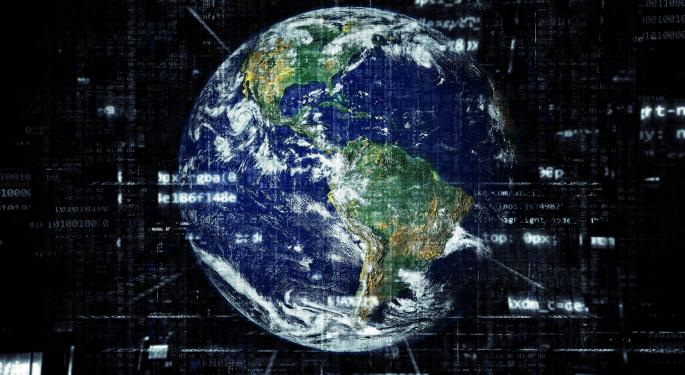 Despite the market's reaction to a recent Goldman Sachs research report, technology valuations are not likely to be lower anytime soon.
On Friday, Robert Boroujerdi, a Goldman Sachs analyst, published a research report where he identified what he currently sees as a "valuation air pocket" in technology stocks.
"This outperformance, driven by secular growth and the death of the reflation narrative, has created positioning extremes, factor crowding and difficult-to-decipher risk narratives (e.g. FAAMG's realized volatility is now below that of Staples and Utilities)," Boroujerdi wrote.
However, Boroujerdi forgets to mention how much the stock market has changed over the past 20 years, and how tough of a comparison this is to make to the dot.com bubble.
Current Valuations Of Technology Companies
Almost every tech company can be defined as overvalued in today's market. But, what does that really mean? Investors have been saying Tesla has been overvalued for years, yet the stock is up nearly 65 percent this year.
Other notable "overvalued tech stocks" include Amazon (180.59 P/E ratio) and Netflix (198.47 P/E ratio).
A More Mature Technology Market
A list of few of the stocks that were impacted by the crash in 2000 include eToys.com, theGlobe.com and Pets.com.
The majority of these companies had just gone public before 2000 and shot up as investors anticipated a huge growth story in a young and upcoming company. These companies are nowhere near as mature as Apple Inc. (NASDAQ: AAPL), Amazon.com, Inc. (NASDAQ: AMZN), Alphabet Inc. (NASDAQ: GOOGL) (NASDAQ: GOOG), Tesla Inc (NASDAQ: TSLA), among other well-known tech stocks highlighted by the research report.
Specifically, theGlobe.com went public in 1998 and jumped an astonishing 600 percent in its first day of trading. EToys.com was founded in 1997, and in just three short years the company warned investors that its shares might be "worthless."
Meanwhile, Apple went public in 1980 and has always created the latest and most popular smartphones on the market, in addition to computers and other technology products. Apple is not showing any signs of slowing down.
Amazon started publicly trading 1997 and has become the industry leader in the electronic commerce industry. Apple and Amazon are not like eToys.com or theGlobe.com. Both Apple and Amazon shares have steadily grown over 25,000 percent since they went public.
Another Missing Factor: The Emergence of 'Passive Investments'
Today, instead of investing in individual stocks, investors choose to make more diversified plays and pour their money into exchange-traded funds. ETF's represented over 30 percent of the stock market back in 2013 and this number has likely grown today.
These passive investments end up driving up valuations on technology stocks. Thus, because the money is going to continue to flow into these stocks, unless there is a sell-off among ETF's, the technology sector will continue to be composed of overvalued companies.
Brian Frank, a portfolio manager for the Frank Value mutual fund, told the New York Times in 2015, "There's no doubt in my mind that passive investing in E.T.F.s and index funds inflates the price of index stocks versus non-index stocks. The whole market is overvalued. Index stocks are more overvalued."
Maybe technology stocks are not the lone sector, could other industries be impacted by this emergence of passive investing?
Related Links:
Paul Meeks Ran The Biggest Tech Fund During The Dot-Com Bubble, And He's Worried About Today's Market
View Comments and Join the Discussion!
Posted-In: Goldman Sachs Robert BoroujerdiAnalyst Color News Markets Tech Best of Benzinga