The Trends Pressuring Used Car Sales In 2017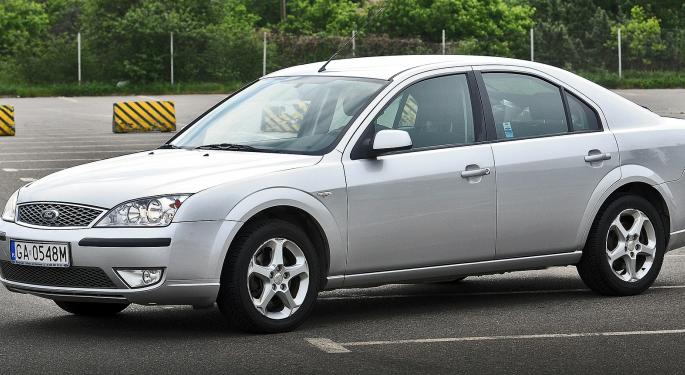 The auto industry has been suffering from a pricing decline so far in 2017, but slumping prices are not the only issue weighing down the industry in 2017. Credit deterioration and regulatory investigations into the use of GPS systems and kill switches are also issues that could impact auto lending through the balance of the year, said Height Securities analyst Edwin Groshans.
These issues could hit subprime auto lenders the hardest, Groshans said.
Earlier this year, the Federal Trade Commission launched a civil investigation into the use of GPS starter interrupter devices. Lenders such as Credit Acceptance Corp. (NASDAQ: CACC) and Santander Consumer USA Holdings Inc (NYSE: SC) have required certain subprime borrowers to have the devices installed on their cars. The devices enable lenders to track vehicles and prevent them from starting if a borrower falls behind on loan payments. The FTC investigation even prompted Santander to discontinue its use of the devices.
Related Link: Meet The Companies Most Exposed To Subprime Auto Risk
The FTC is also reportedly looking into whether lenders are pressuring customers into buying ancillary products such as guaranteed auto protection insurance, extended warranties and add-on products such as Lo-Jack systems and paint protection.
Calvin Hagins, the deputy assistant director for originations at the Consumer Financial Protection Bureau, has said the CFPB is looking into the sales techniques lenders are using, particularly regarding optional product offerings with up to 95 percent acceptance rates.
If pressure from regulatory agencies dings ancillary product sales, it will reduce profit margins at auto dealerships, said Height Securities' Groshans. "This could result in reduced sales (i.e. profit targets not achieved) or down-selling consumers into lower-priced, higher-margin vehicles."
Moody's recently raised concerns about Santander's lending process, revealing that the company verifies income for just 8 percent of subprime borrowers.
Overall, the combination of slumping sales and regulatory pressure will hit top subprime auto lenders the hardest, Groshans said.
In addition to Credit Acceptance Corp and Santander, Height names Ally Financial Inc (NYSE: ALLY) and Capital One Financial Corp. (NYSE: COF) as lenders with the most exposure to the subprime auto market.
Related Link:
Analysts Continue To Beat The Drum On The Threat Of Subprime Auto Loans
View Comments and Join the Discussion!
Posted-In: Analyst Color Futures Politics Topics Top Stories Economics Markets Analyst Ratings Best of Benzinga